Oklahoma ProStart competition helps students on path to restaurant industry careers: The Oklahoma Restaurant Association hosted Oklahoma ProStart Student Invitational on Friday, giving teenagers who dream of working in the restaurant industry a chance to prepare delicious food and lay out a restaurant management plan on a grand stage. Pioneer CareerTech's team: Makenna Eaton, junior, Nikita Longoria, junior, Donna Gray, senior, and Abbigail Corbin (of FRONTIER), senior – won Oklahoma ProStart's culinary competition by preparing an exquisite three-course meal that consisted of a starter: fried polenta with sautéed shrimp, red bell pepper and coulis with a cilantro chimichurri sauce; an entrée: creamy spinach mushroom couscous with fried pork, sautéed carrots and pineapple garlic sauce; and dessert: poached pear with mint mascarpone cream with a lace cookie and blood red jelly.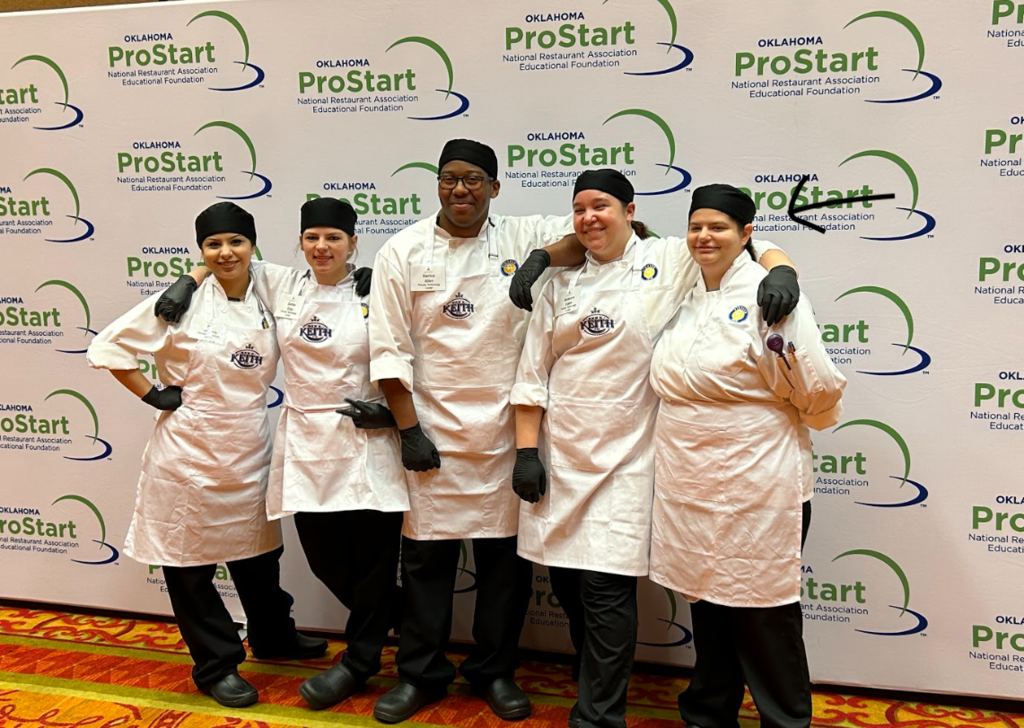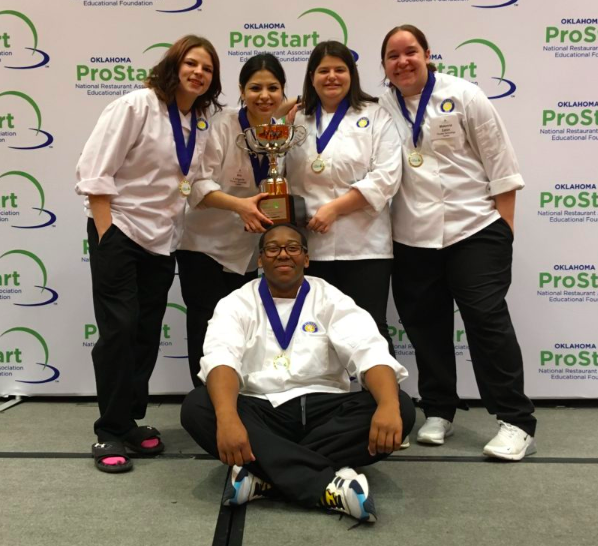 This Thursday and Friday our HS Slow Pitch Softball team will compete in the Hennessey Tournament. Please see the image of the tournament bracket for more details.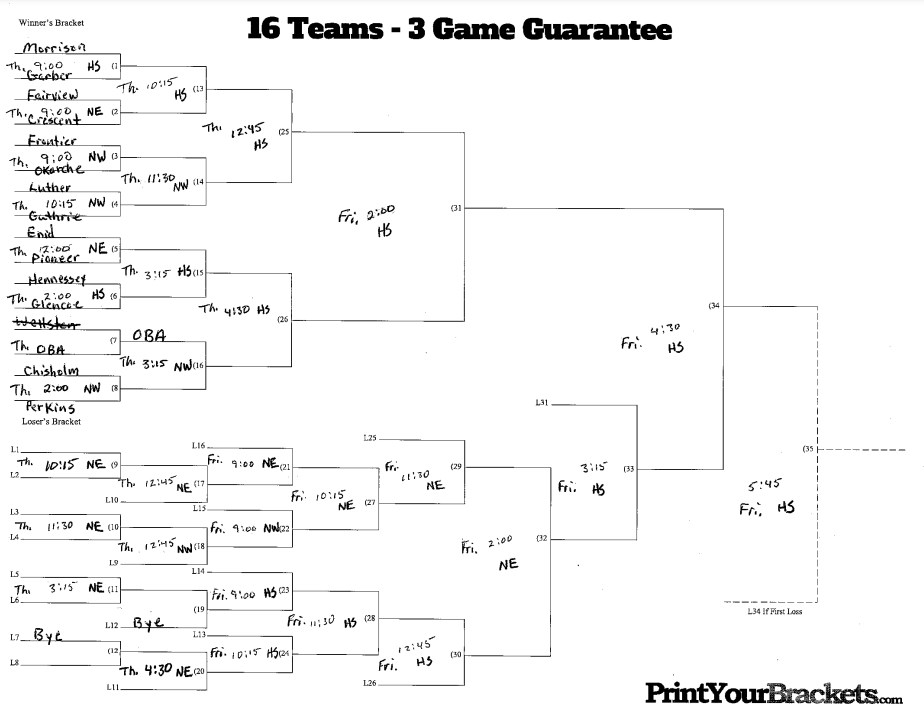 Free hot dogs, chips, and drinks at our Family Literacy/MathNight, this Thursday, March 23 from 4:15-6:00 PM. Our book fair will also be open during this time! Join us for a fun night of food, fun, and learning!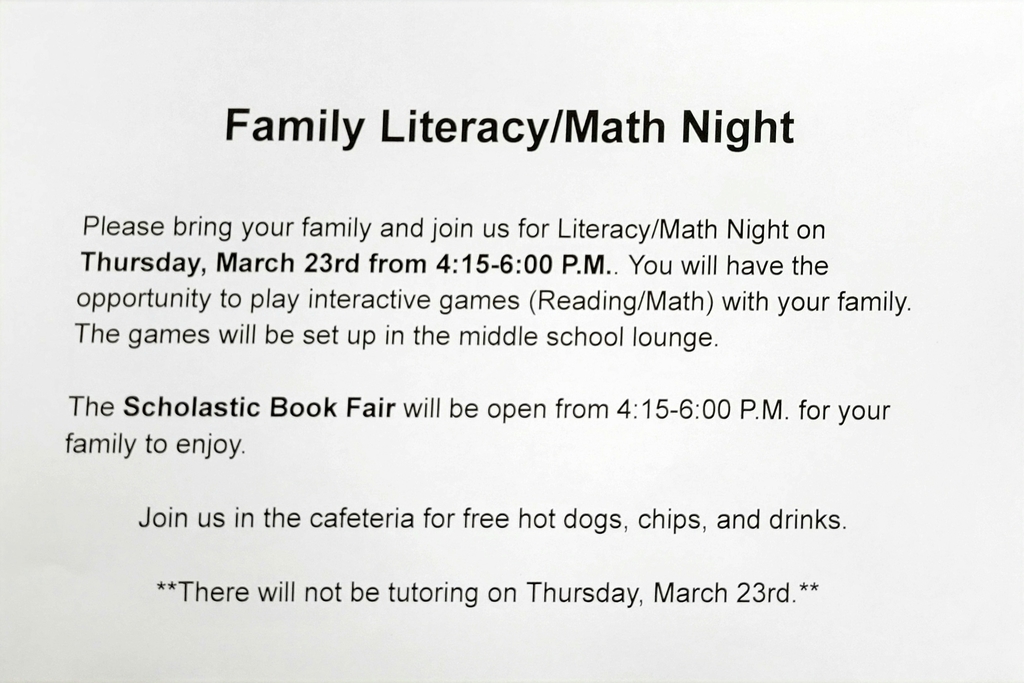 The Parent, Student, and Teacher Guides list test-taking tips, objectives covered in the test, and practice tests. Parents/guardians are encouraged to discuss these materials with their children to help prepare them for the tests. Use the link below to visit the Cognia website and view the guide for your student(s).
https://oklahoma.onlinehelp.cognia.org/parent-student-teacher-guides/
State testing will begin the first week in April. Specific dates can be found on our app under events or on the school's calendar located on our website:
www.frontierok.com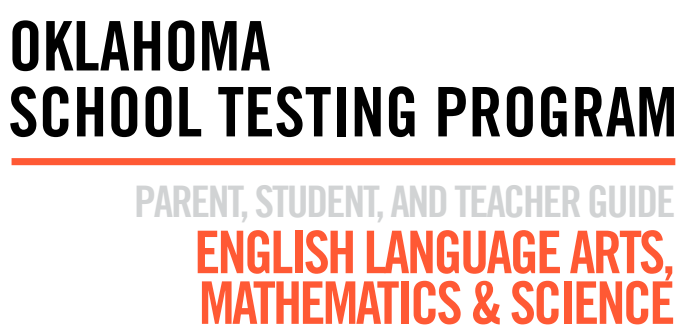 We're setting up! The cases are here and the books are calling. Come by the Frontier Library from March 20-March 24 during school hours to buy your favorites!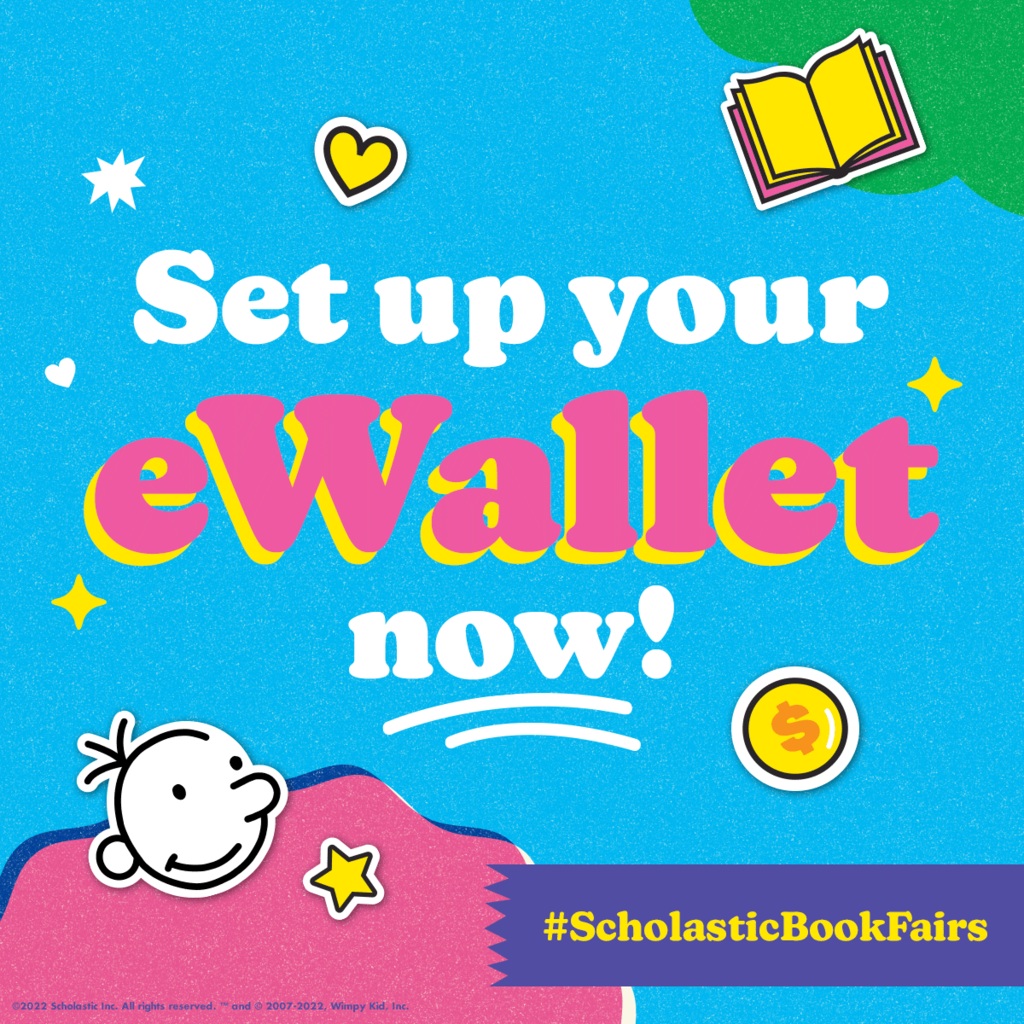 Do you want the best new children's books? They're coming to our school soon! Join us at 7:45 on Monday, March 20 in the Frontier Library and find your next favorite read.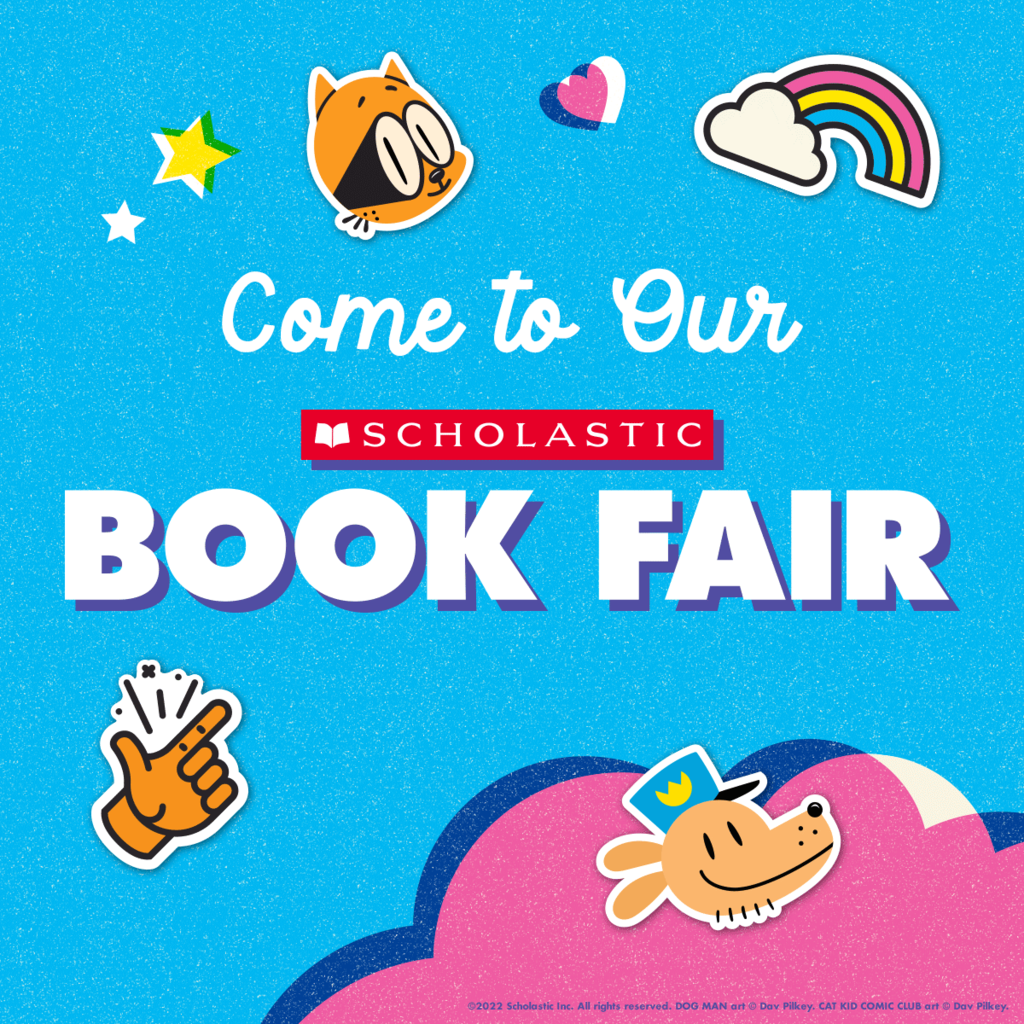 Spring Sports Pictures will be Tuesday, March 21. This will include track, golf, baseball, and softball. All athletes will take an individual picture and each team will take a group picture. Proofs will be sent home later for parents to order from.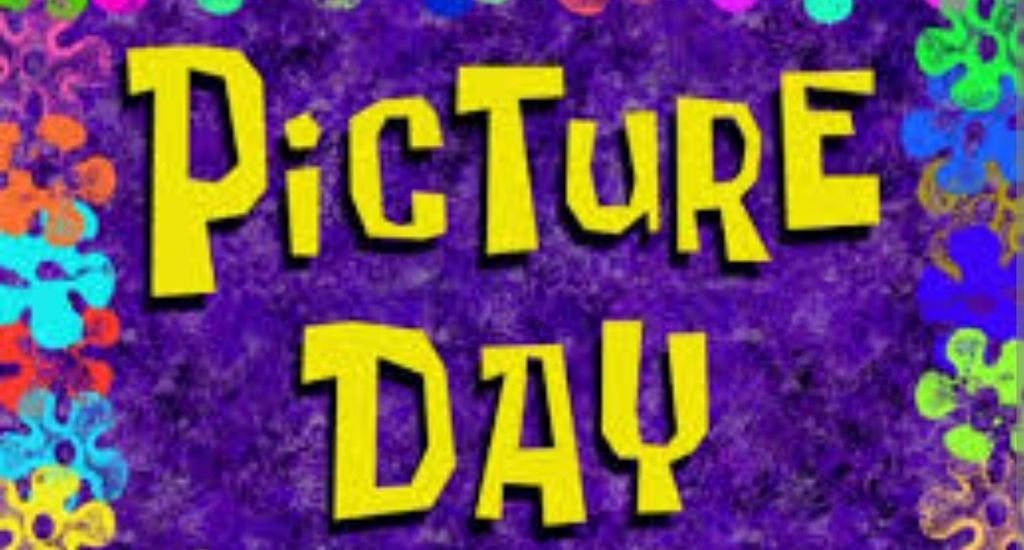 Our Scholastic Book Fair is nearly here! It will open at 7:45 on Monday, March 20, so come along to find the best new books and help to earn free books for our library!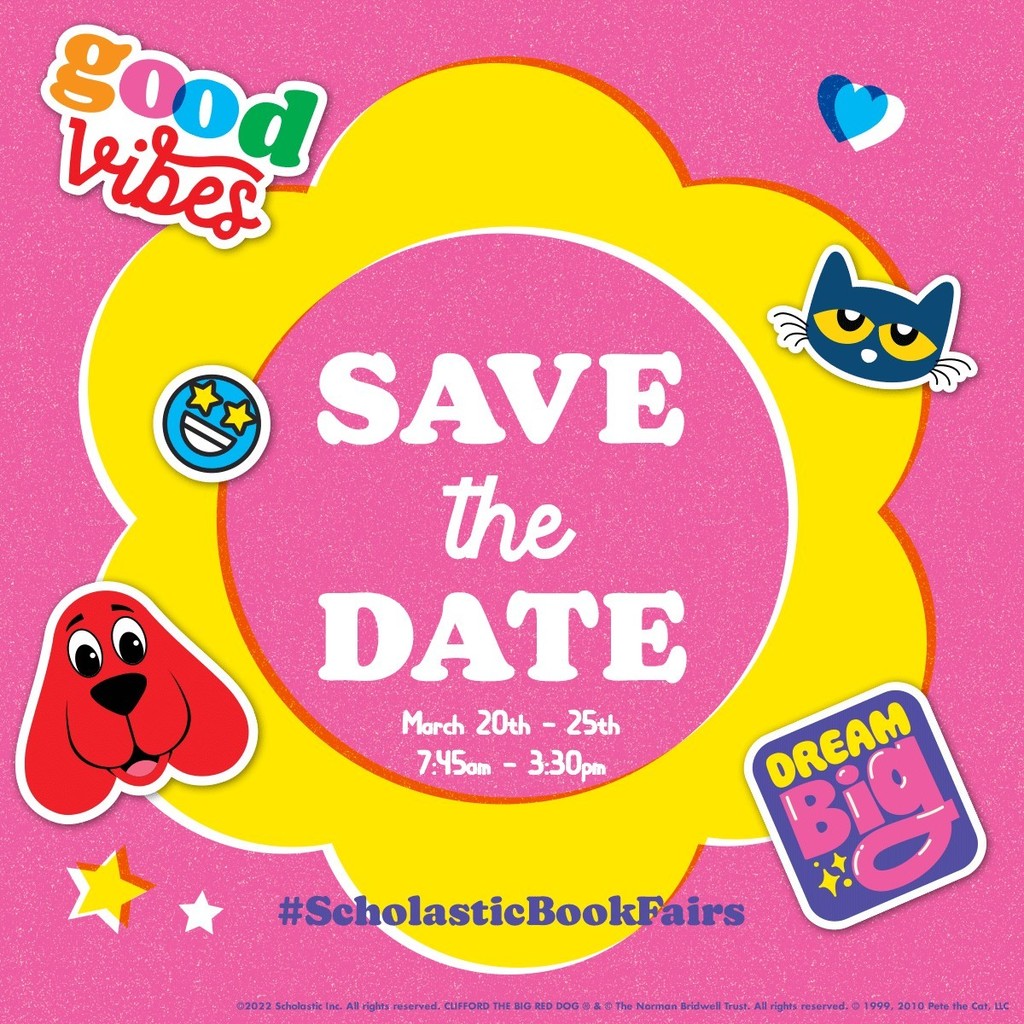 Track season is here! This Monday the 7th/8th grade team will compete at Covington; Wednesday the 5th/6th grade team will complete at Covington; Friday the HS team will compete at Covington. All track meets are listed on our school calendar located on our website and our free app. Good luck to all of our athletes!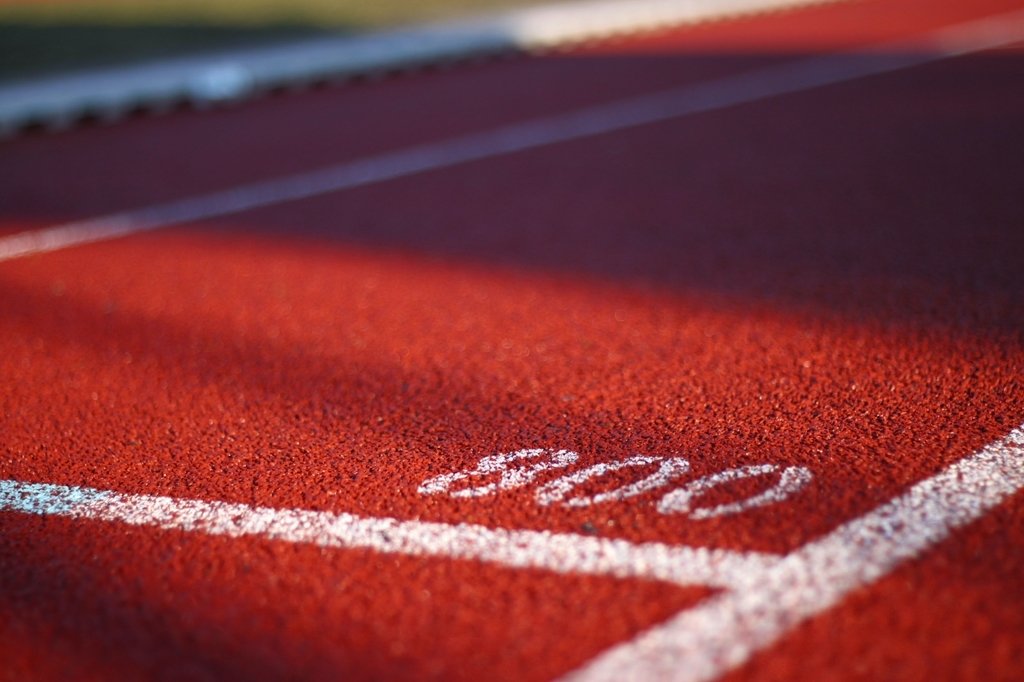 The Book Fair is coming to Frontier! It will arrive on March 20 and will be here until March 24. Come by at 7:45-3:30 and support our school whilst getting your hands on the best new children's books!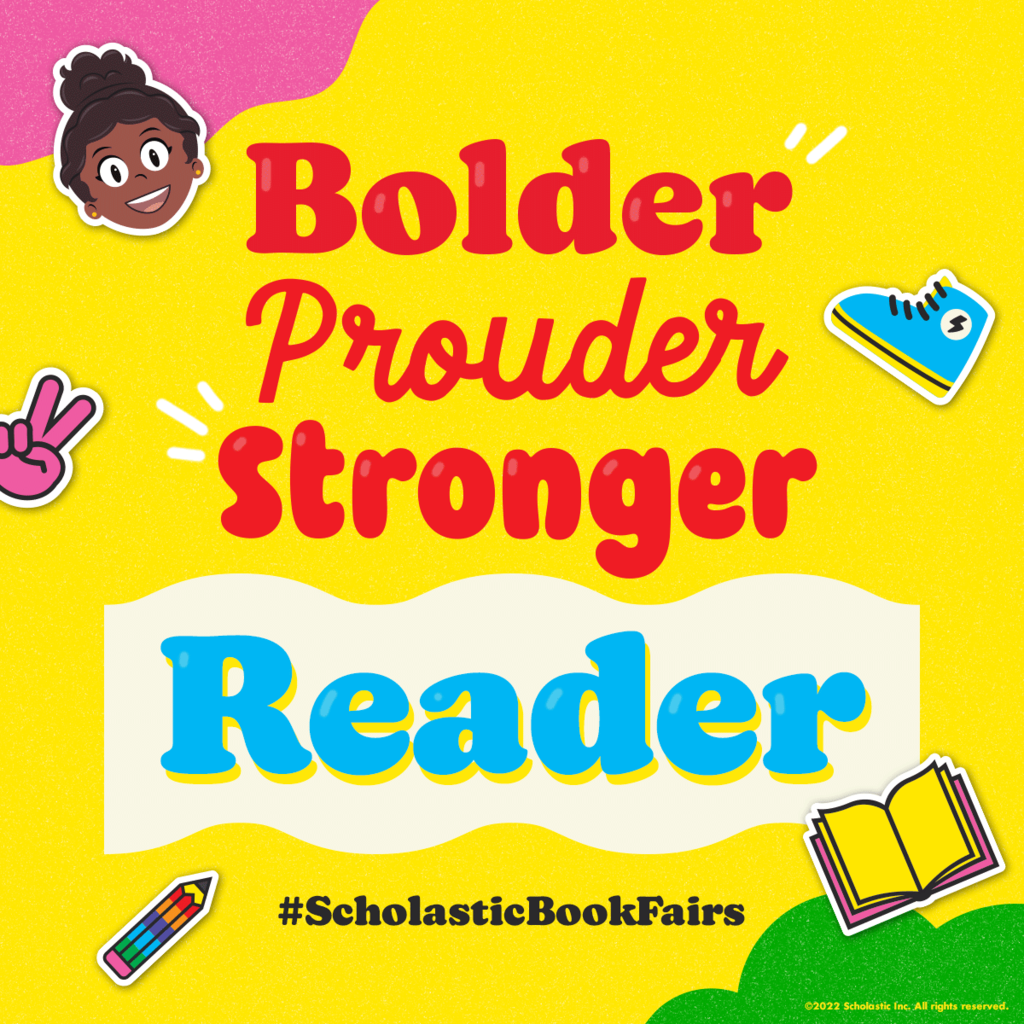 Reminder: Consent forms for the High School Growth & Development/HIV presentation are due tomorrow morning. This is an excellent educational opportunity provided by the Department of Health. If you have any questions, don't hesitate to contact Nurse Whitney.

Frontier Schools will be closed for Spring Break March 13-17.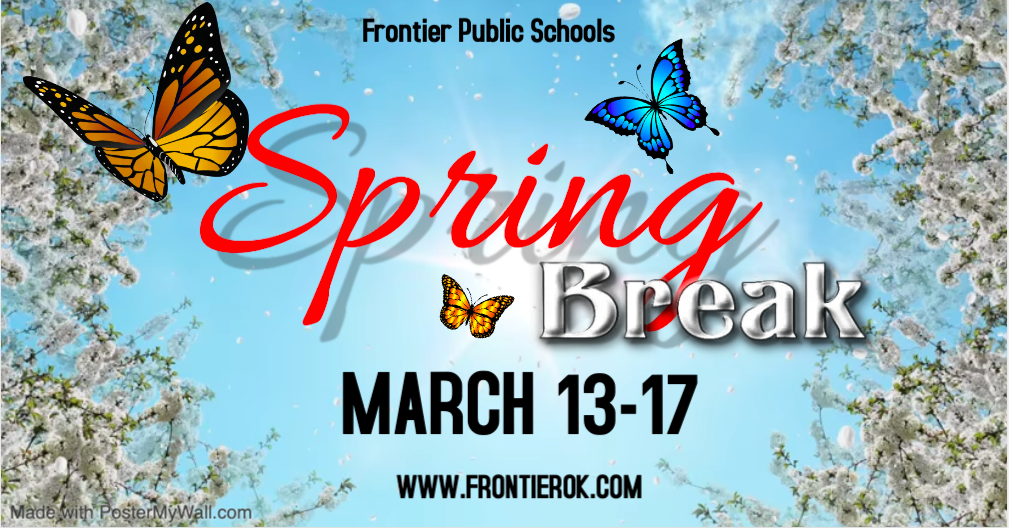 Thank you to the 7 Clans Land and Cattle Company for donating the meat for our junior class fundraiser! We appreciate it! #BetterTogether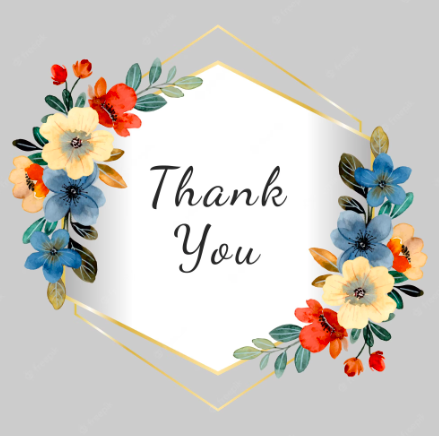 Our junior high baseball team will compete in the North Country Conference Tournament beginning Thursday. The games will be played at Woodland in Fairfax. Please see the image of the bracket for additional details.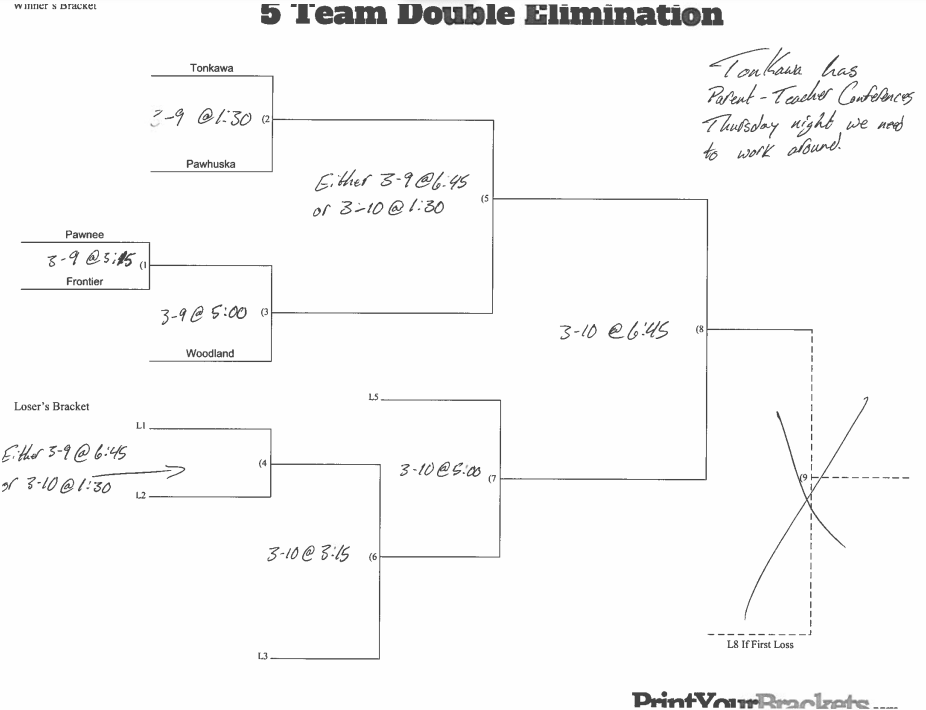 SPRING SWING BRACKETS 2023 *Our Lady Mustang HS Slowpitch Team will compete this weekend. View the bracket images for additional information.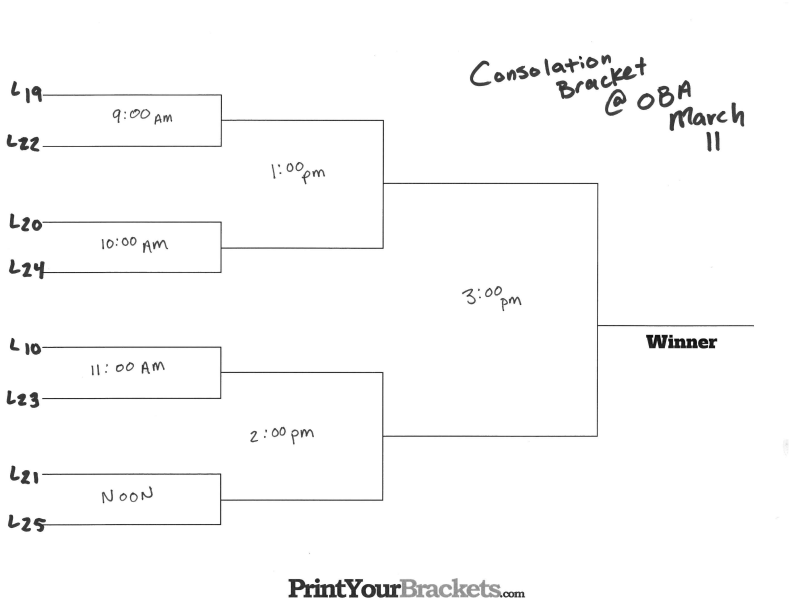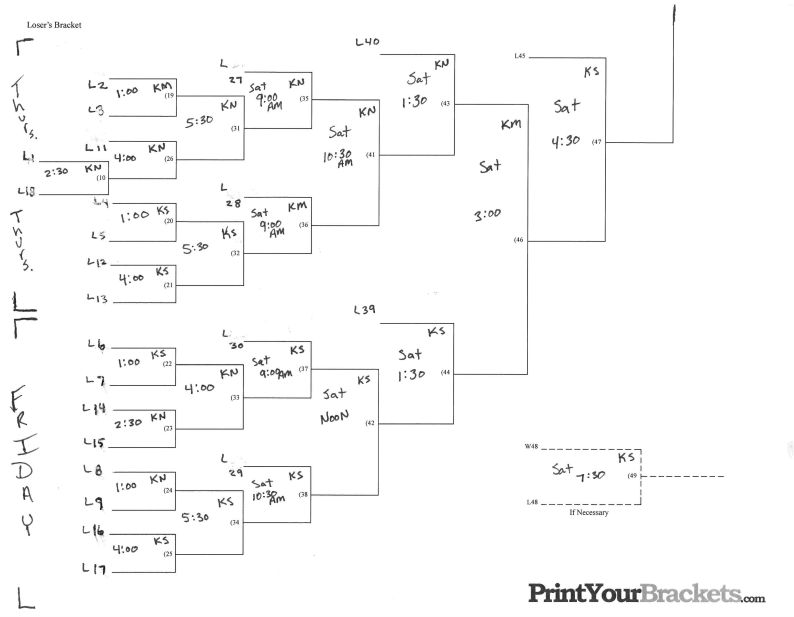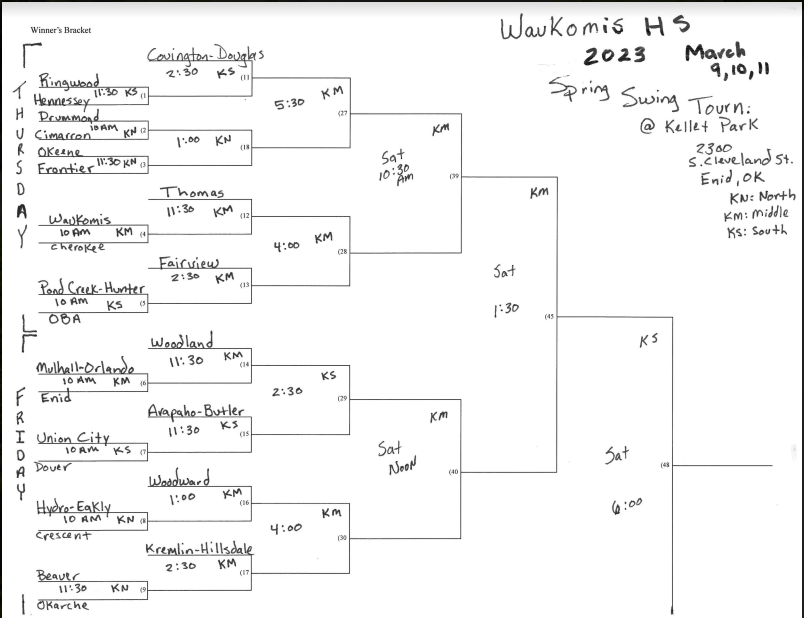 If you use Medicaid, your services may be changing. Medicaid renewals and reviews were paused due to Covid-19 but are being reinstated. This may affect your current coverage. For more information, visit
https://oklahoma.gov/ohca.html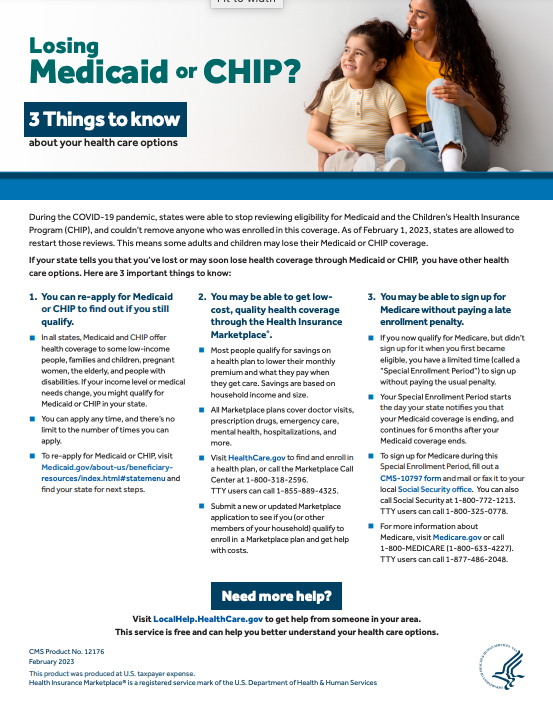 Saturday, April 8th, please join us for our annual Easter Egg Hunt. See the image for additional details.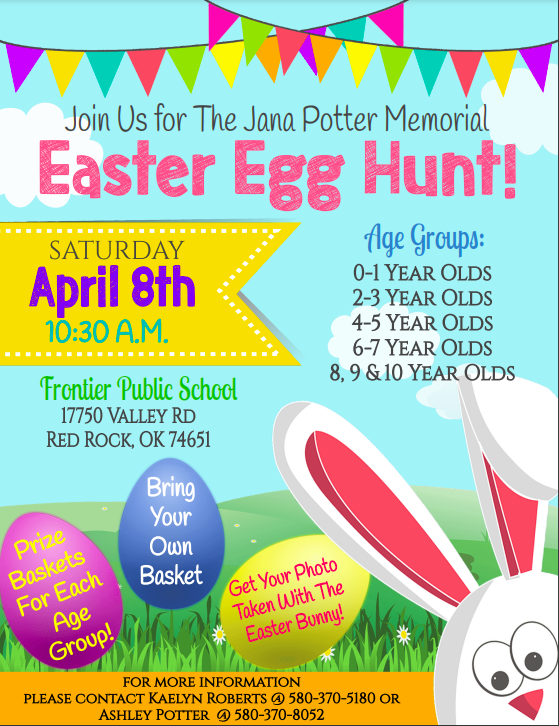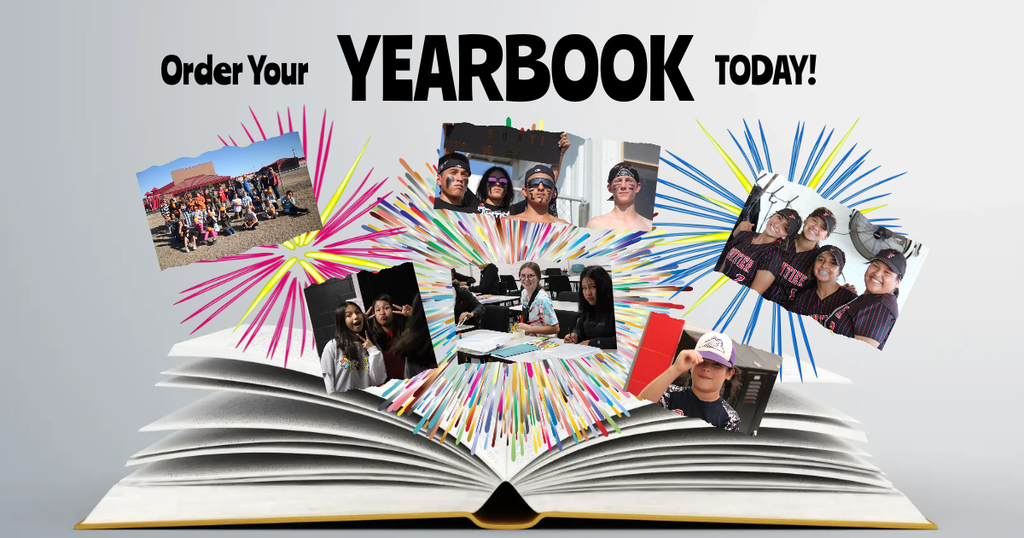 High School students will bring home consent forms for the Growth and Development and HIV presentation this Friday. The Department of Health educator will be at Frontier on 3/10/23, and students must have signed consent forms to attend.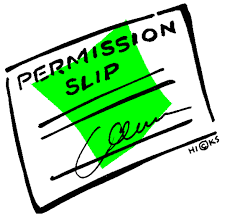 Thank you to Micah Thompson for donating to our Prom Closet. With so many great options, picking the best dress is hard! We have many selections for young men as well. Prom is on March 25, so contact Nurse Whitney, Mrs. Weckstein, or Mrs. Golay soon.