This morning the Frontier Board of Education honored our November Students of the Month. Well done, Mustangs!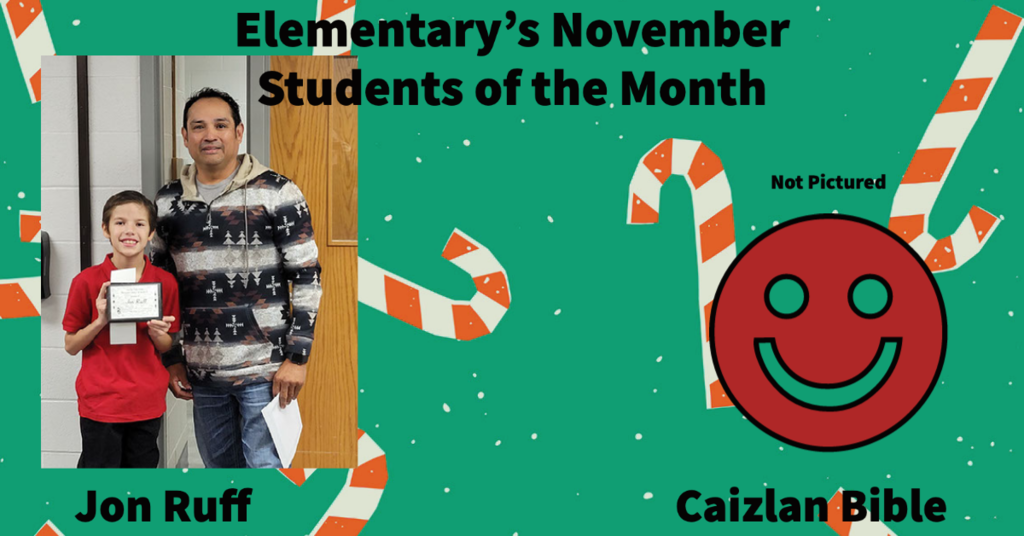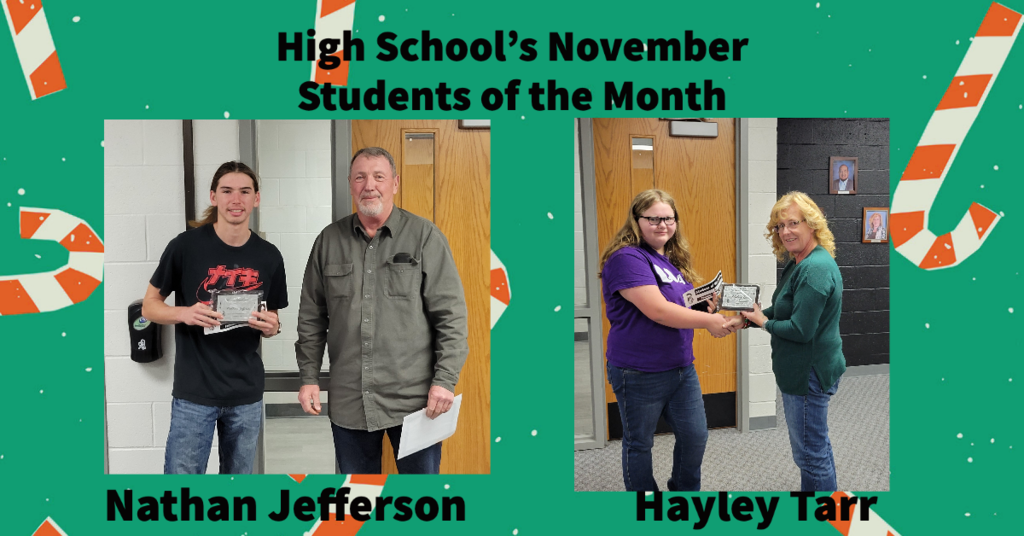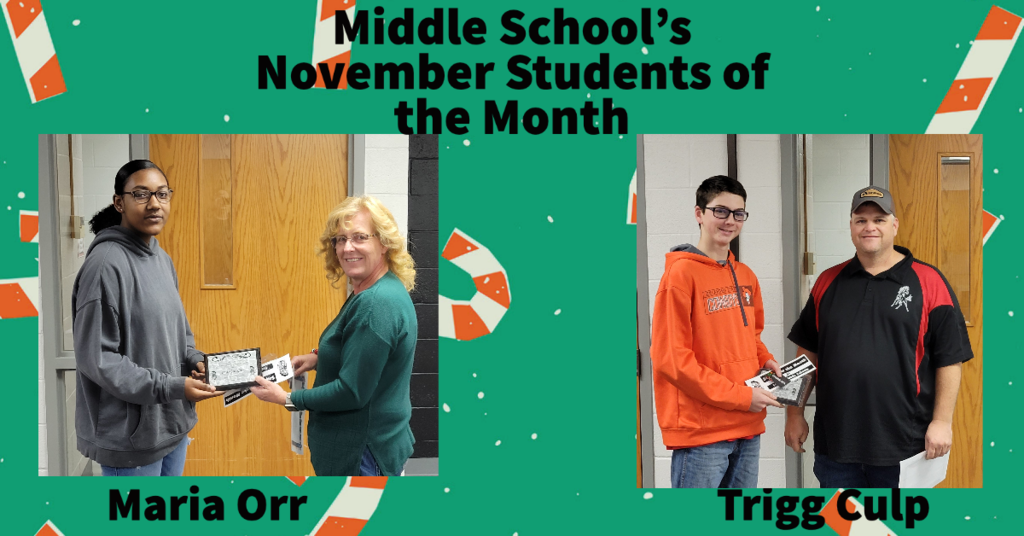 Tonight's Christmas Program has been RESCHEDULED for January 6 at 9:30 AM. On that day, the event will be streamed live and recorded for those who are unable to attend. We hate to make this decision, but due to the number of students and staff out with illness, we feel it is necessary. It is important to us that our students have the opportunity to participate and showcase what they have been practicing.

Let's celebrate our most recent honorary captains: Kyrean Hall, Issac Chavez, Kelina Plumley, and Jayden Black.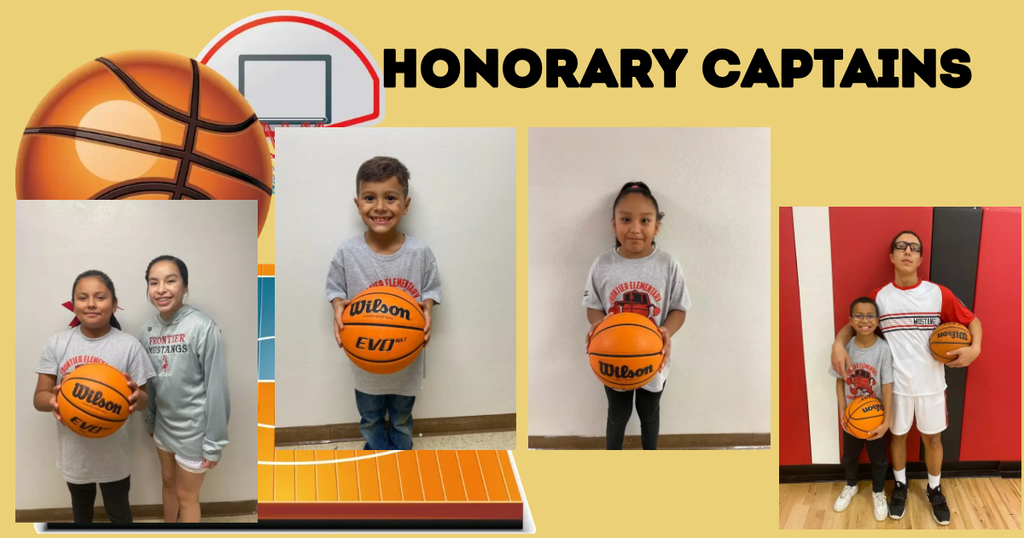 Join us for the Frontier Christmas Program Monday, December 12 at 6:00 PM. Students need to arrive no later than 5:45 PM. Photo opportunity with Santa at 4:45 PM.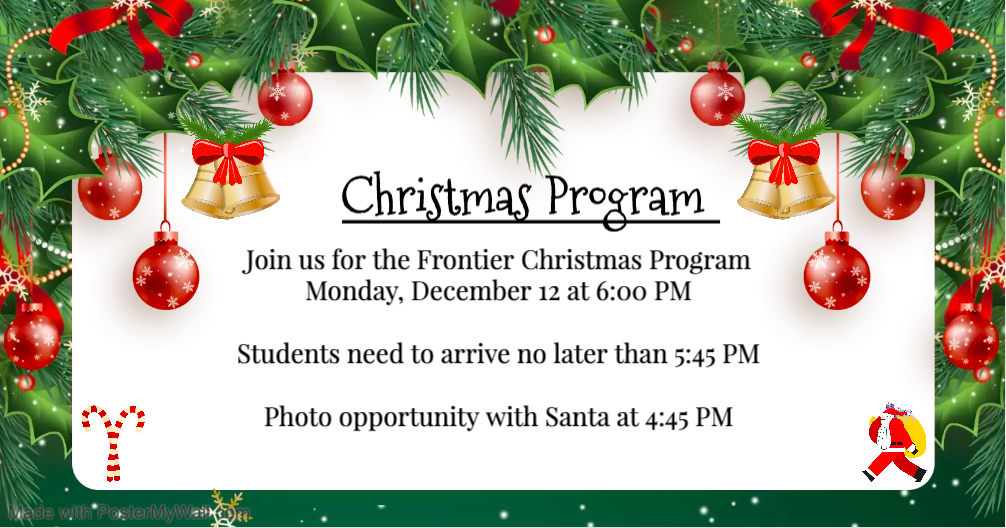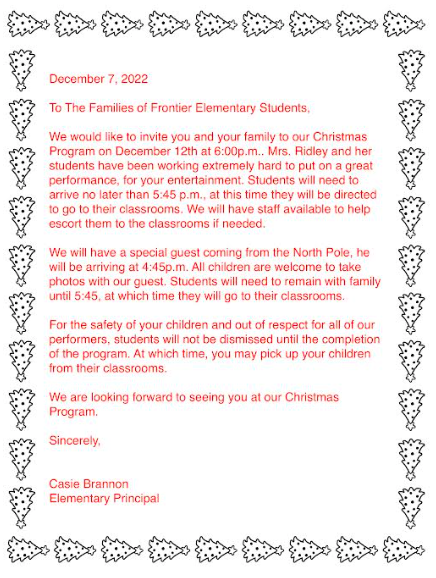 Frontier Elementary Silent Auction December 7th-13th -Bid @ Frontier Public Schools Facebook Page -Bidding will begin on December 6th -Bidding will end at 9:00 a.m. on December 13th -To bid, comment on the original post's PICTURE of the basket with the amount of your bid or call Frontier Public Schools (Nicole Totten) at 580-723-4223 with your bid. -Winners will be contacted via phone on December 13th. -Baskets may be picked up in the elementary office on December 14th (Wednesday) or December 15th (Thursday), money will be due at the time of pick-up. -Payments may be made in cash or check (Payable to Frontier Public Schools). Frontier Elementary appreciates your support. If you have any questions you may contact Mrs. Brannon at 580-723-4223.

Indian Education Parent Advisory Committee Meetings: Please view the image for details.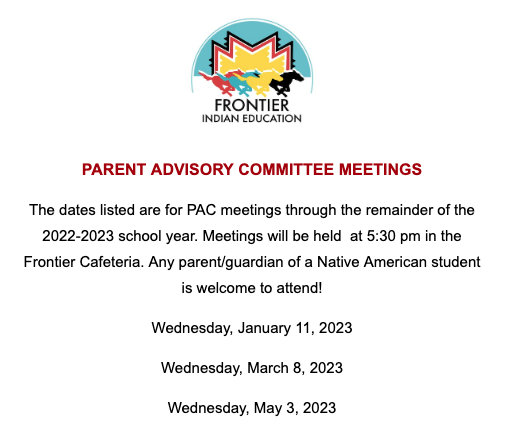 Frontier FFA members attended MFE and ALD on December 3rd and 4th in Tulsa. Students who participated had fun as they embarked on an adventure to develop personal leadership skills. The motivation, excitement, and education gained from this conference will help to enhance the self-esteem and personal development of all who attended. Students who participated at MFE (Made for Excellence conference) were Bryce Rexford, Payten Linn, Hayley Tarr, Brice Bledsoe, Clayton Williams, and Braden Bledsoe. Students who participated in ALD (Advanced Leadership Development Conference) were Brayden Rexford, Conner Sneath, Tate Culp, Kayleigh Wilson, and Laramie Kodesh.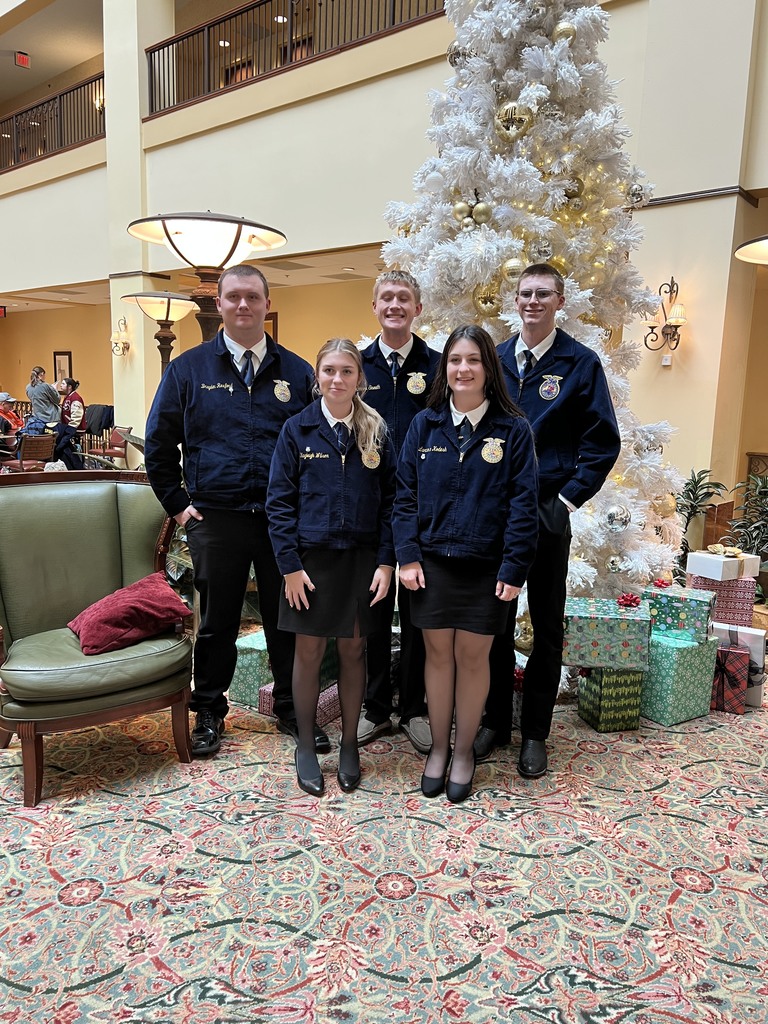 Reminder as we enter cold and flu season: if your student has been ill in the last 24 hours, please keep them home from school. Here are some examples of when to stay home and when to return. Please contact Nurse Whitney with any questions @ 580-723-4582 x124,
whitney.malaska@frontierok.com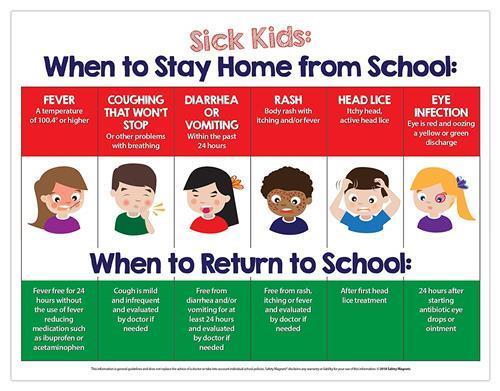 Shout out to all of the Mustangs who participated in the Native American Heritage Month Coloring/Drawing Contest!! Friday we recognize this year's winners: Pre-K thru 1st Grade: 1st place- Munjemi F. 2nd place - Jace B. 2nd thru 4th Grade: 1st place - Mila D. 2nd place- Presley C. Middle School: 1st place - Nevah H. 2nd place - Ashlynn K. High School: 1st place - Brooklyn S. 2nd place - Aiyana D.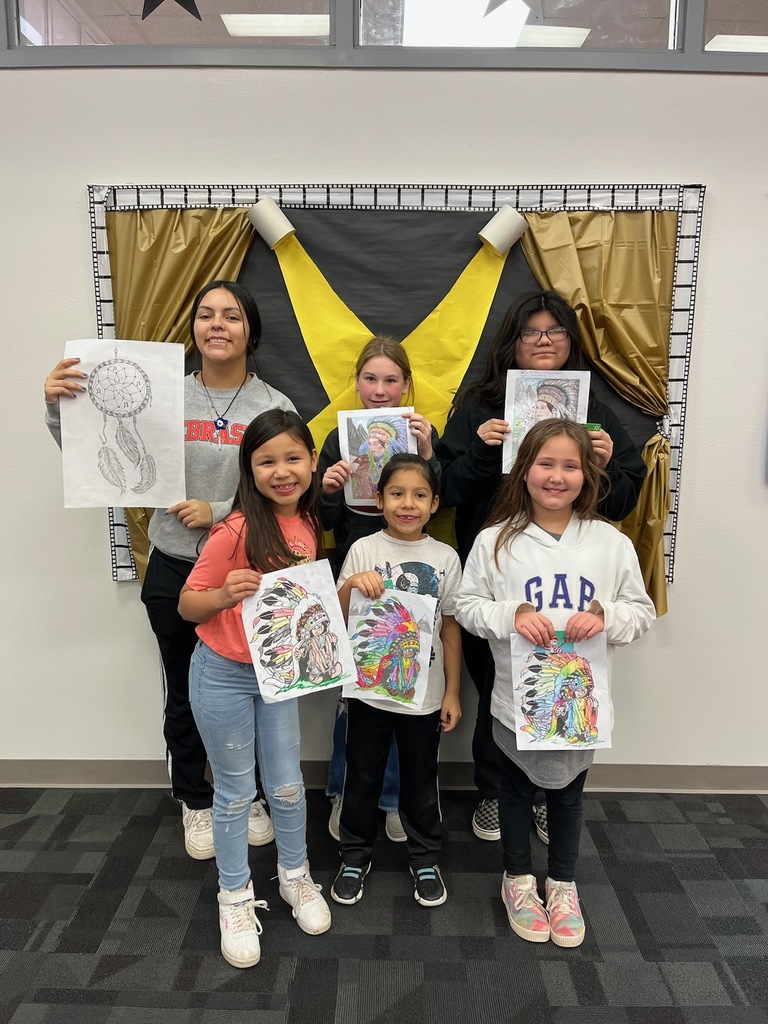 Here is a SNEAK PEEK at one of the many baskets that will be at the elementary silent auction. Online bidding will begin Monday.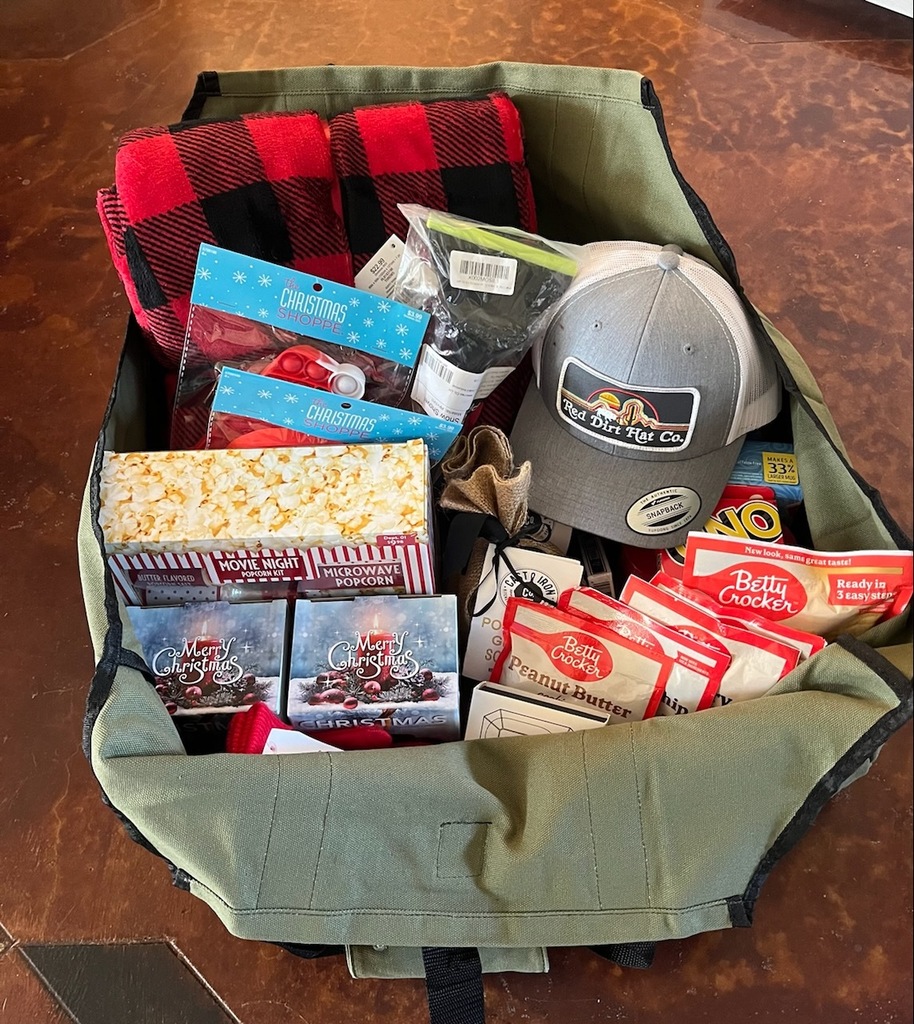 The Frontier Yearbook Class is seeking pictures from last year's graduations (Kinder, 8th and 12th). If you have pictures you would like to share with us, please send them to
heather.bledsoe@frontierok.com
.

Frontier Wee Care would like to thank the Otoe-Missouria Tribe and Julia Horinek for providing new equipment and learning materials for our classroom. The Wee Care staff and children are grateful for all our new items. #BetterTogether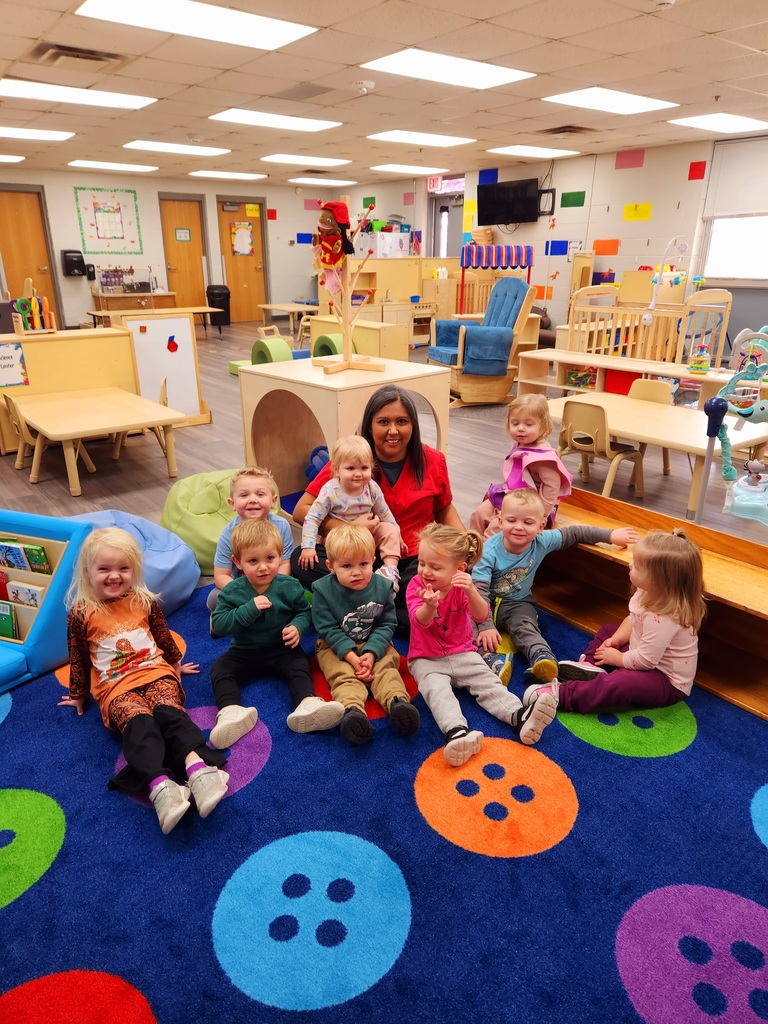 Frontier High School Basketball Tournament: December 5-10, 2022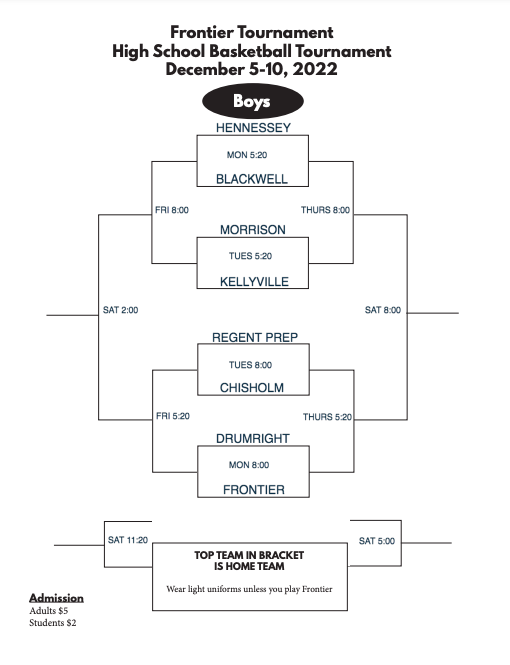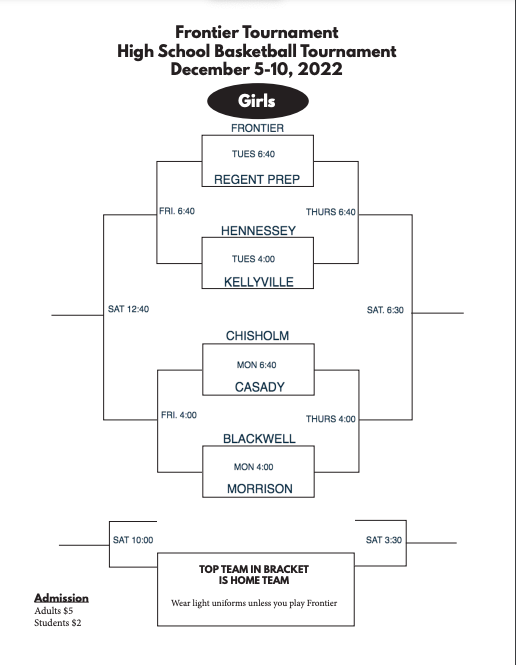 Check out the amazing artwork of the Frontier 10th-12th graders! These are acrylic self portraits on canvas board with the additional task of distorting some of their features.
https://photos.app.goo.gl/64vdmSTUewo3ANTJA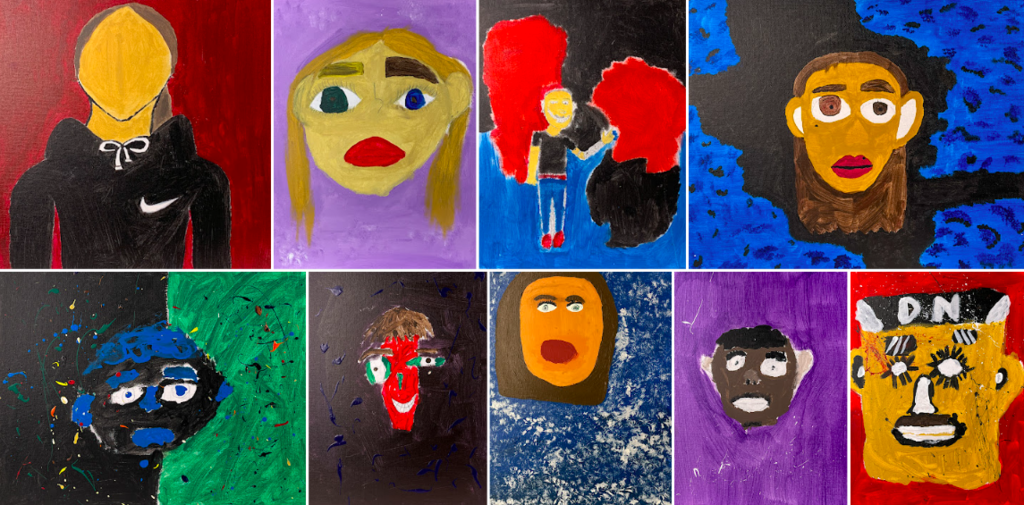 "Average leaders raise the bar on themselves; good leaders raise the bar for others; great leaders inspire others to raise their own bar." ~ Orrin Woodward Well done, Mustang leaders!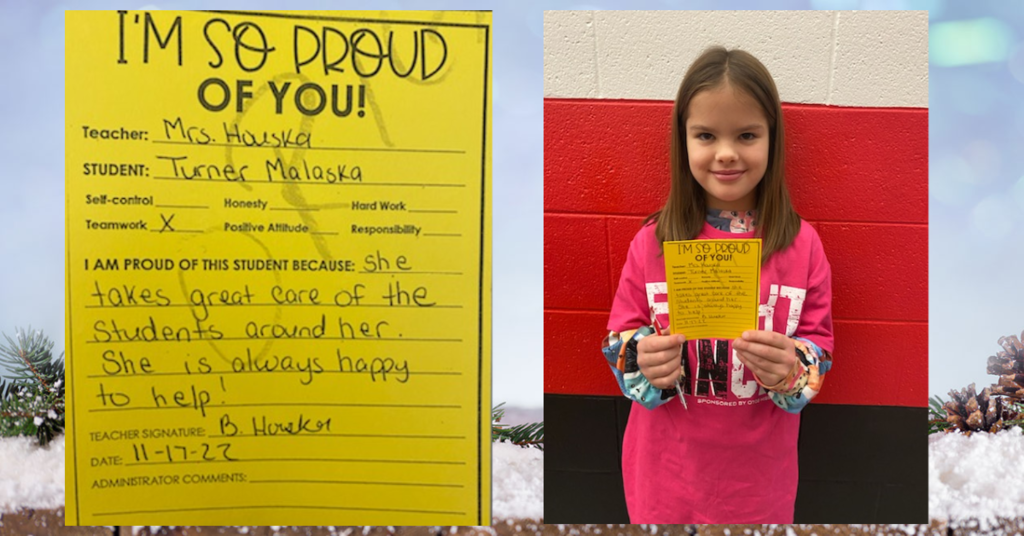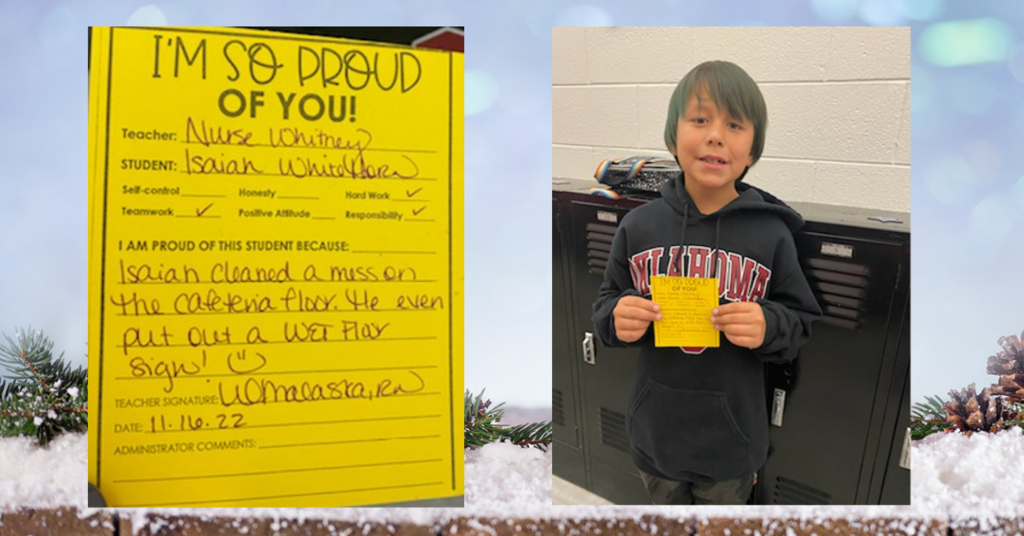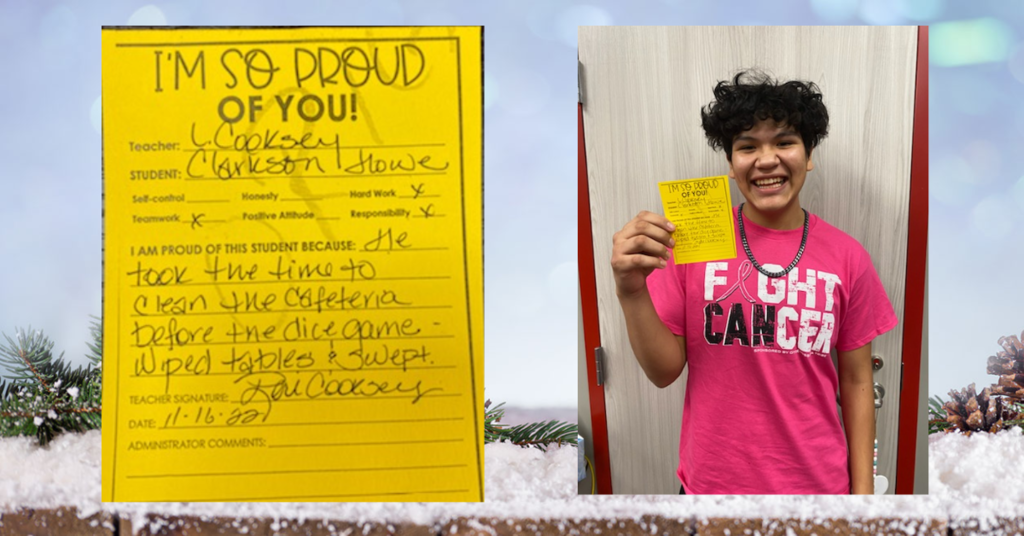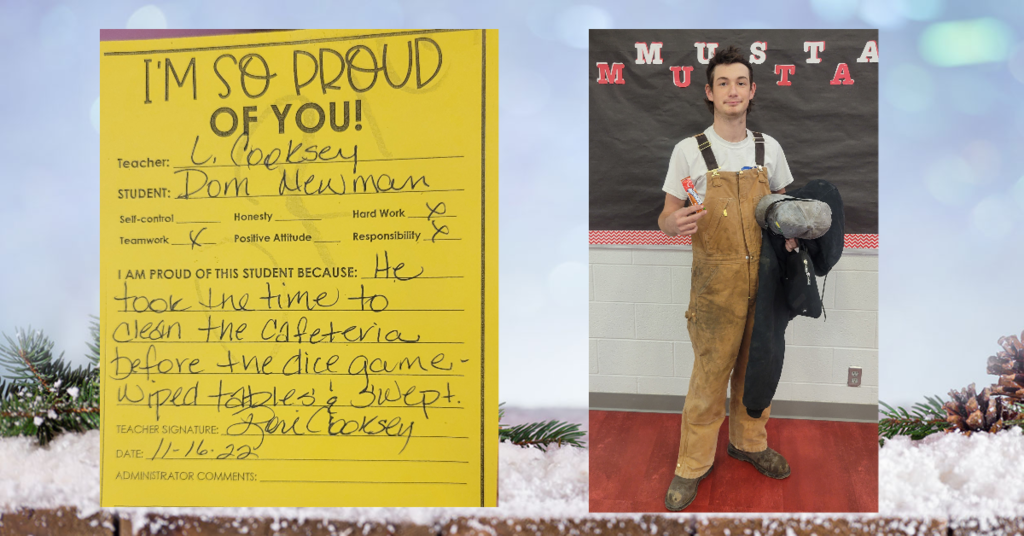 Yesterday, a special guest, Ms. Nadia Kent from the Ponca Tribe, came and read to our elementary students! Thank you for taking time to visit Frontier, Ms. Nadia.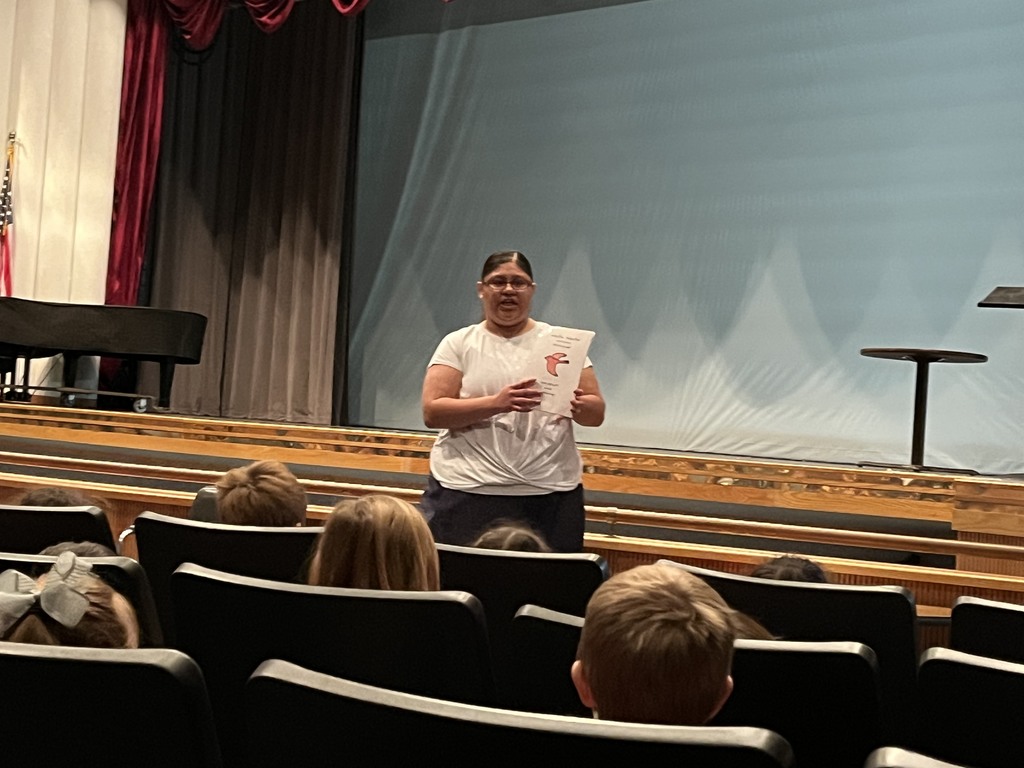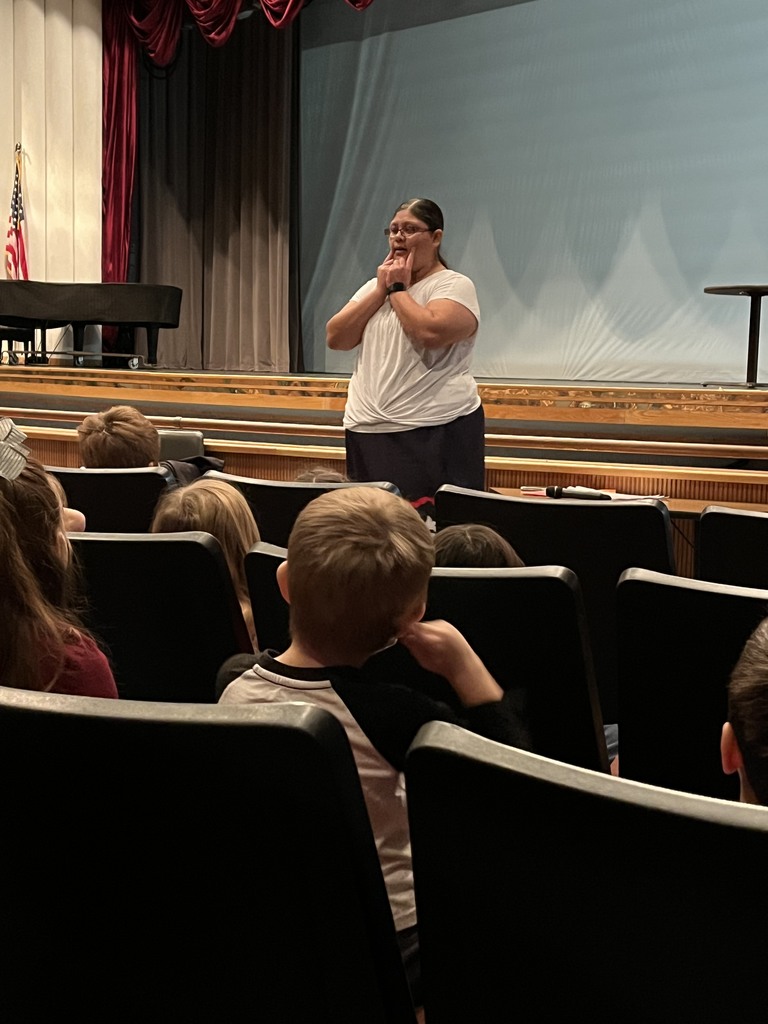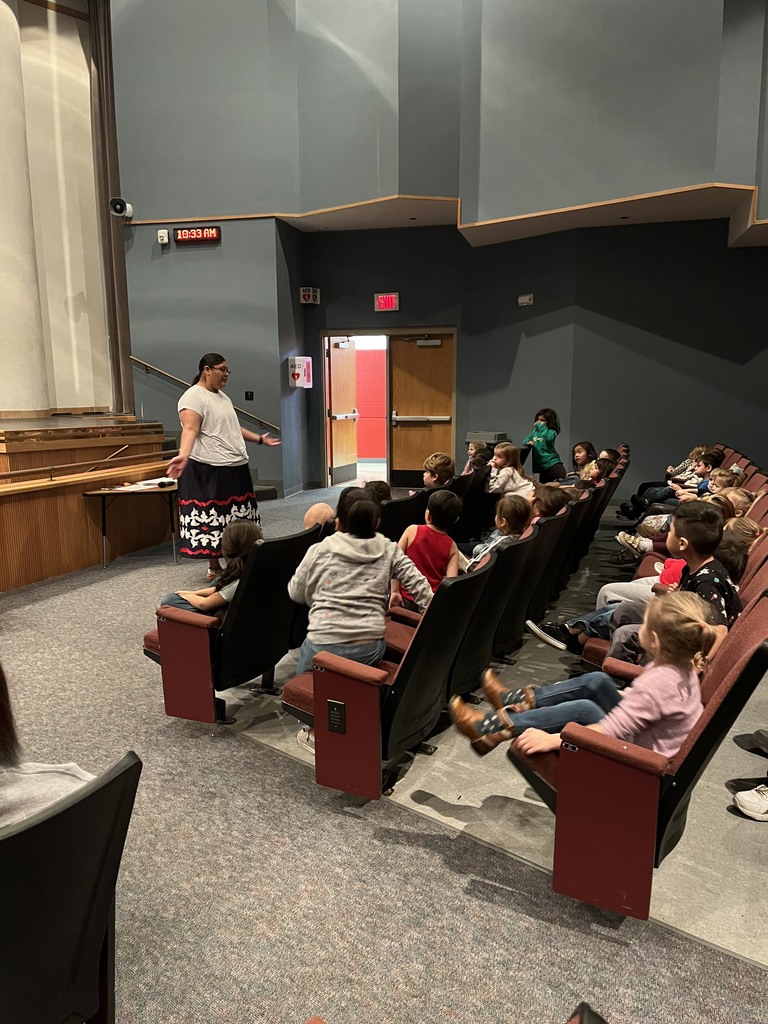 Mr. Jacobi Allison, with the Indian Health Care Resource of Tulsa, came to speak with our middle school and high school students about the dangers of vaping. He also met with our seniors to discuss college/career readiness.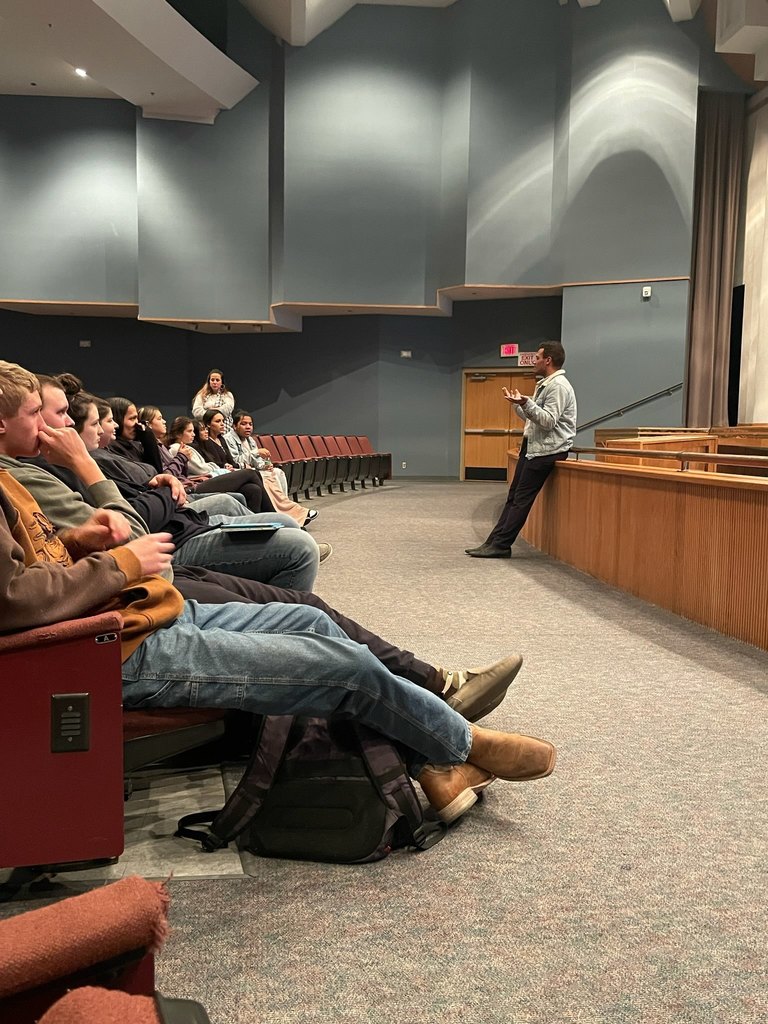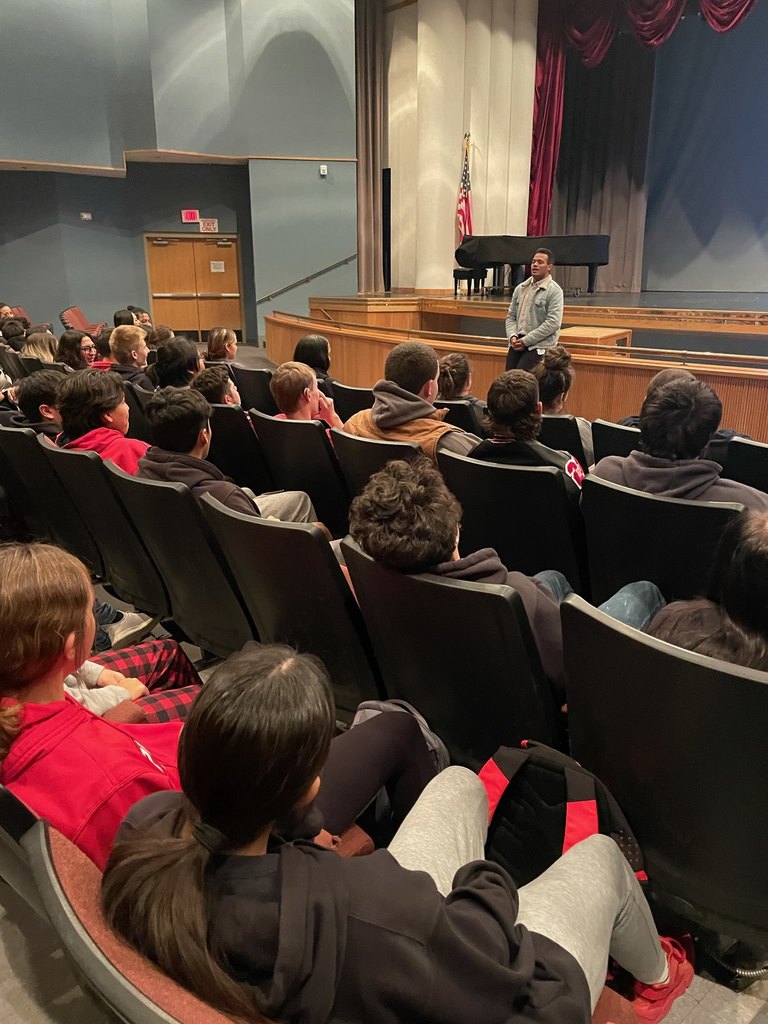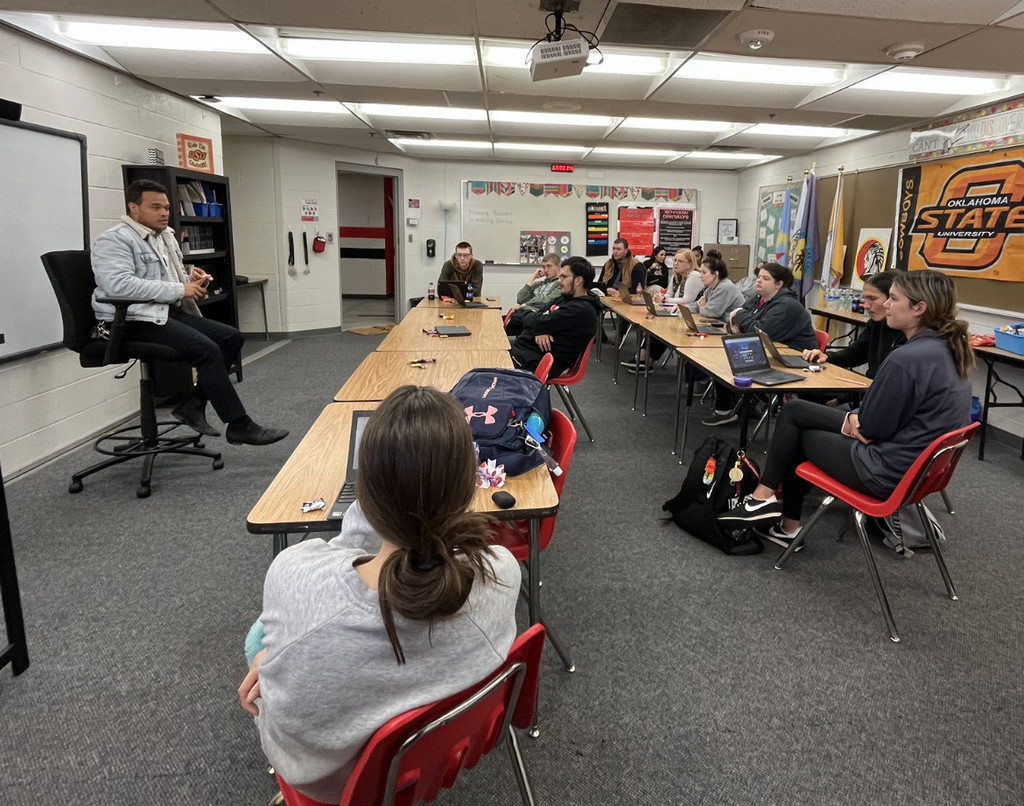 Good luck to our 7th/8th grade basketball teams competing in the Ripley Tournament this week! Go Mustangs!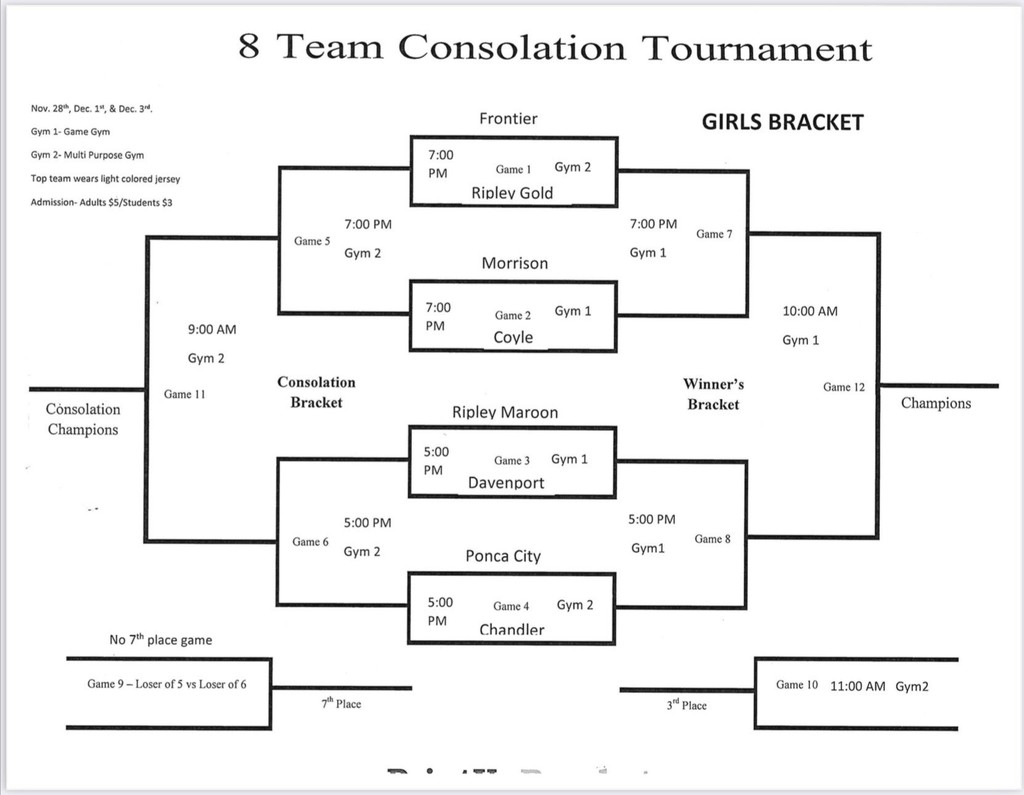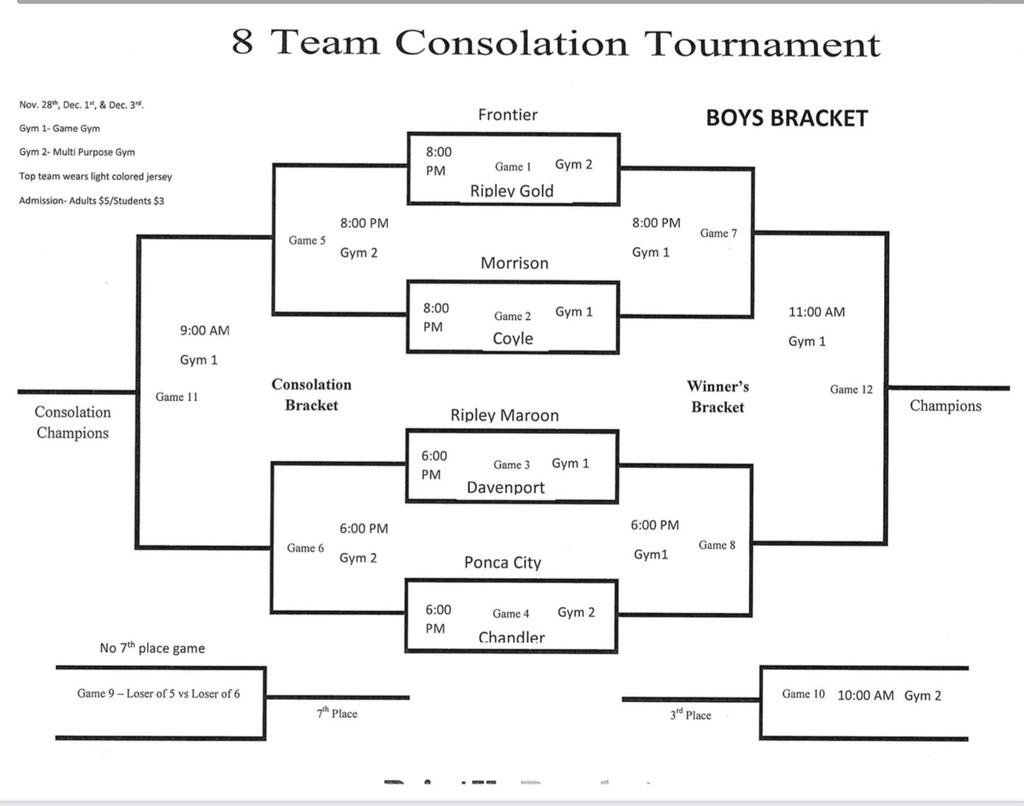 During home basketball games, we have honored elementary students who have shown exemplary work ethics and positive attitudes. These honorary captains run out with the varsity teams, rebound during warmups, attend the captain's meeting at center court, and sit with the team on the bench during the game. Congratulations to our first four captains!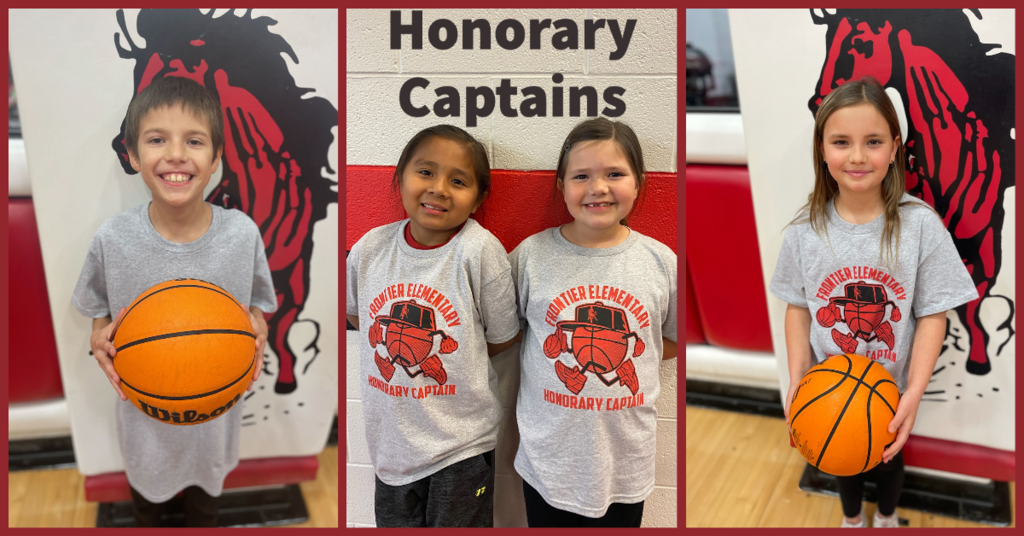 On Friday, November 18 Frontier Schools held a pink-out night to assist a Frontier community member battling cancer. All ticket proceeds from the Ripley game along with T-shirt sales will be donated to this cause. The Otoe-Missouria Tribe generously donated $1,000. to the fund. We would love to have a Frontier family and community that is cancer free, but sadly we know that is not realistic. If you know of someone in our community who could use our support, please fill out the form with this link
https://5il.co/1l3au
or contact
bob.weckstein@frontierok.com
.