Check out Mrs. Ingram's students creating shapes and learning how to find perimeter and area. Great job scholars!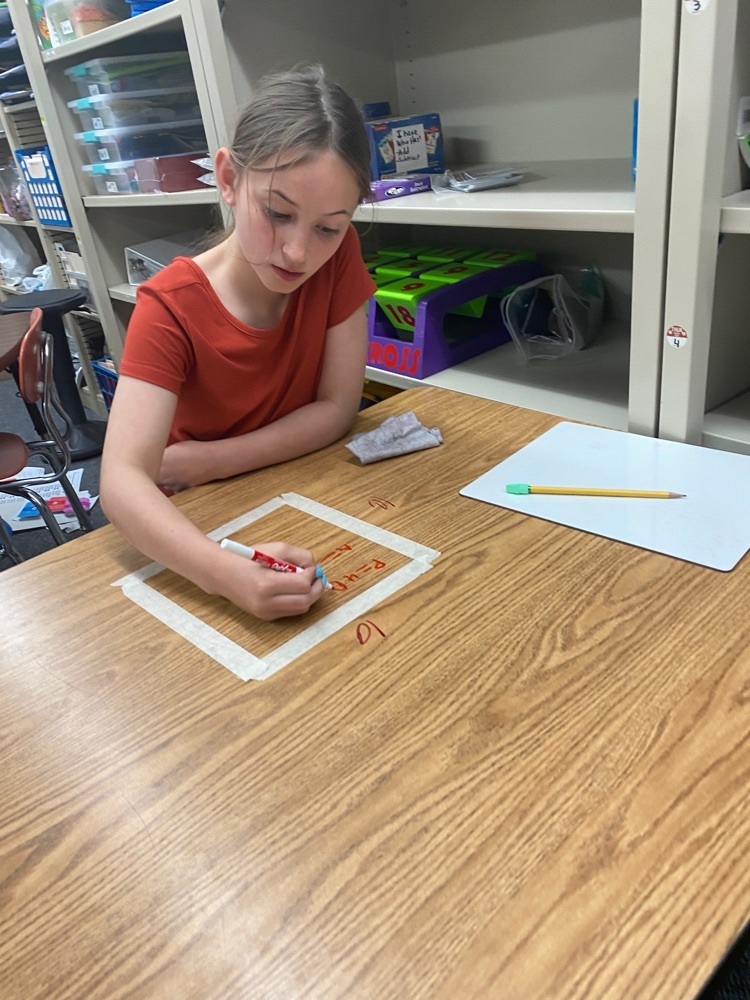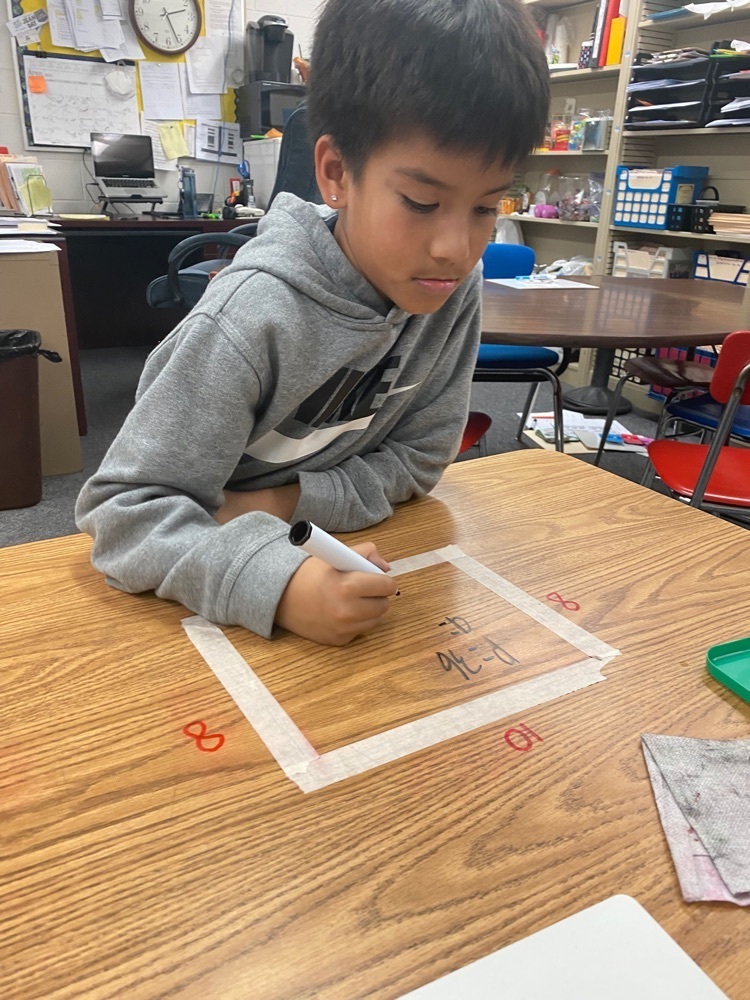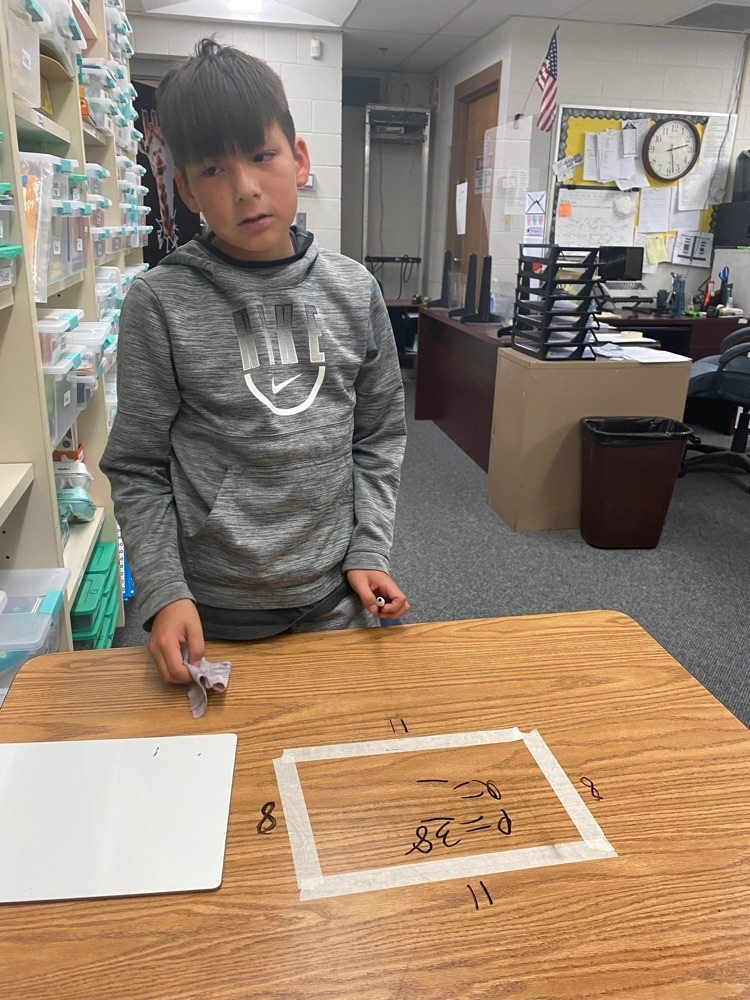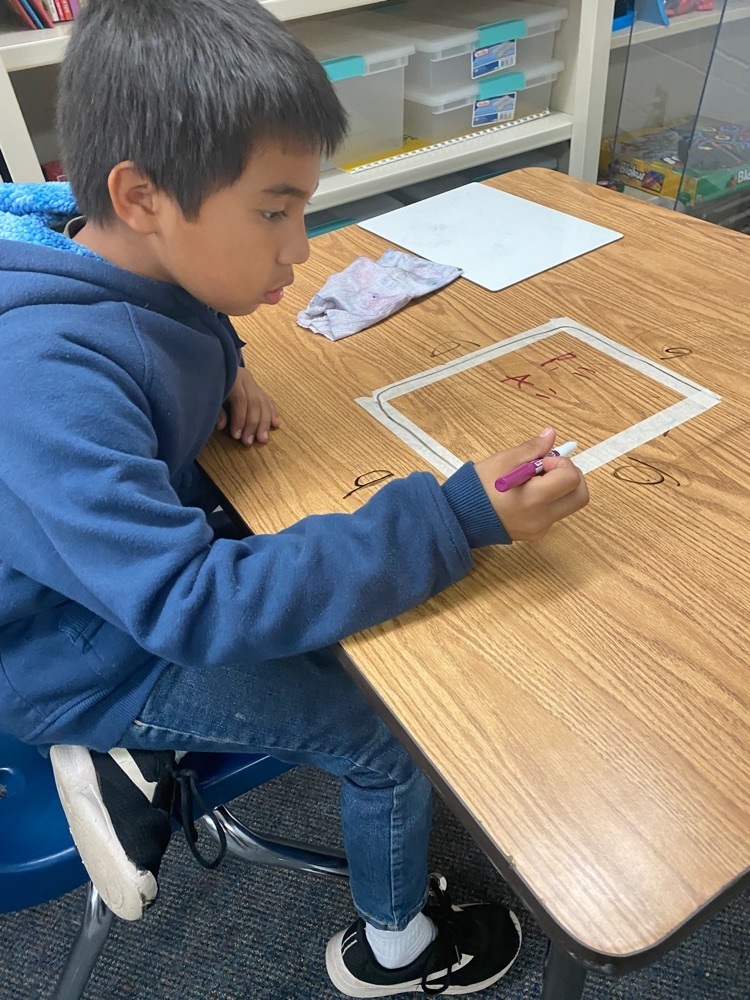 STATE TEST TAKING TIP OF THE DAY 6. Give your child a study space A comfortable, dedicated space for homework and studying can work wonders for your child's productivity. Make sure that your child's space is quiet, well lit, and stocked with the right materials, like a writing surface, pens, pencils, highlighters, scratch paper, a calculator, and any other tools that he or she might need.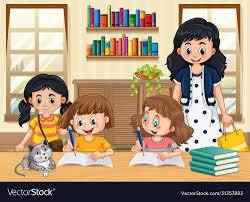 The fire alarms were activated moments ago. A faulty sprinkler was the cause. All students were evacuated and are now safely back in the building.

The book mobile is coming to location near you! Beginning June 6, the book mobile will be making the rounds on Mondays during the summer. Reading over the summer encourages life‑long reading habits. Learning doesn't stop once school ends, so it's important to ensure that children continue to read beyond their school years. This can help improve their professional development as they read further to upskill in their career, in addition to increasing their capacity for empathy and building their long-term vocabulary. #BetterTogether #LifeLongReaders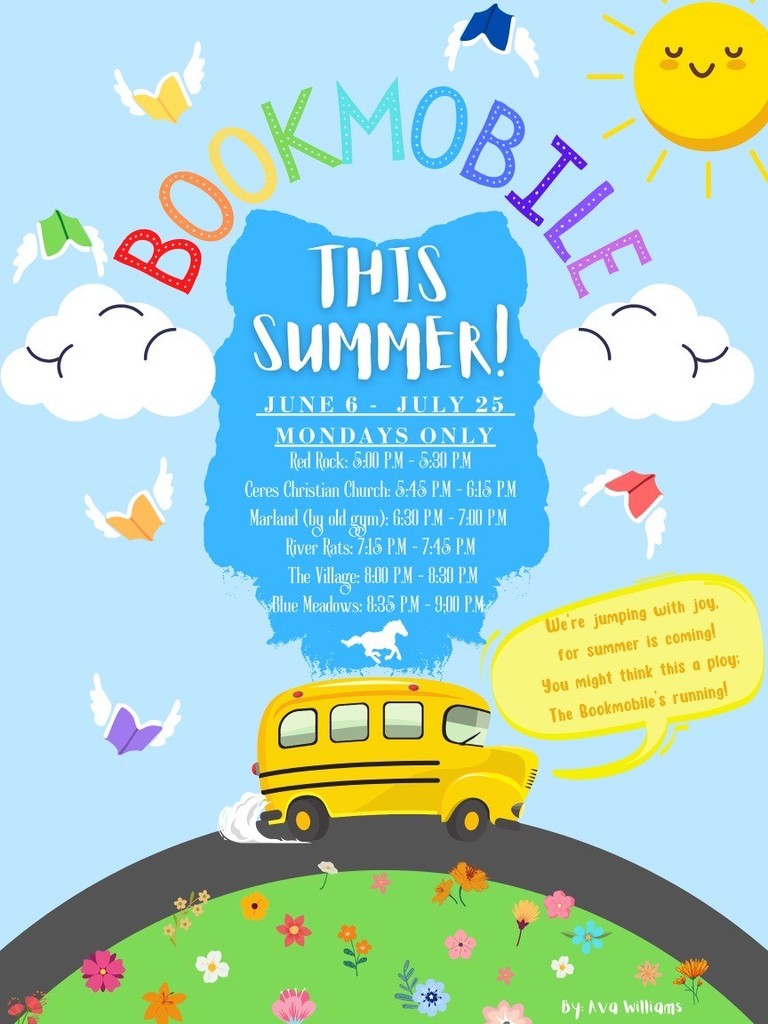 Congratulations to our Frontier Middle School Challenge Bowl Team (Sungeine Mowotananyi - Jr Mustangs) on winning first place in the Oklahoma Council for Indian Education's Virtual Challenge Bowl. Team: Trajan Pratt William Bible Gionna Big Soldier Bear Bible John Pratt Alternates: Keaton Morales Arturo Rigal Ethan Butler Drake Butler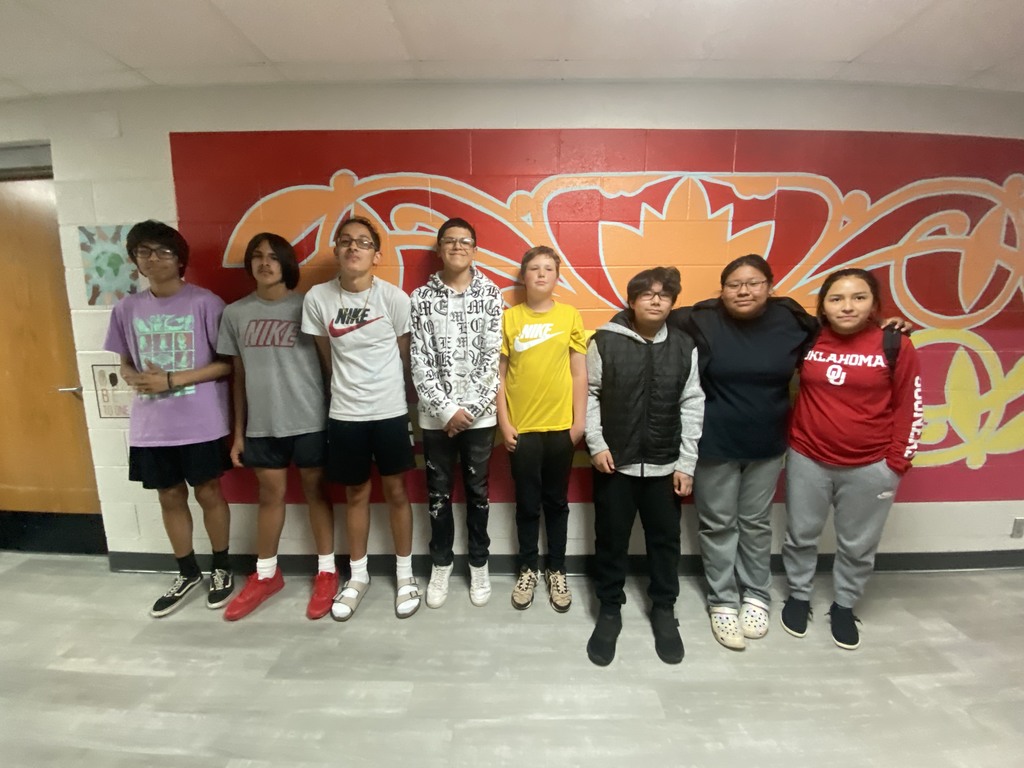 NCBC Conference Baseball Tournament – 2022 – Glencoe, OK Thursday Tonkawa vs Pawhuska – 1:00 Woodland vs Pawhuska – 3:30 Woodland vs Tonkawa – 6:00 Friday Pawnee vs Frontier – 1:00 Glencoe vs Frontier – 3:30 Glencoe vs Pawnee – 6:00 Saturday 3 vs 3 – 2:00 2 vs 2 – 4:30 1 vs 1 – 7:00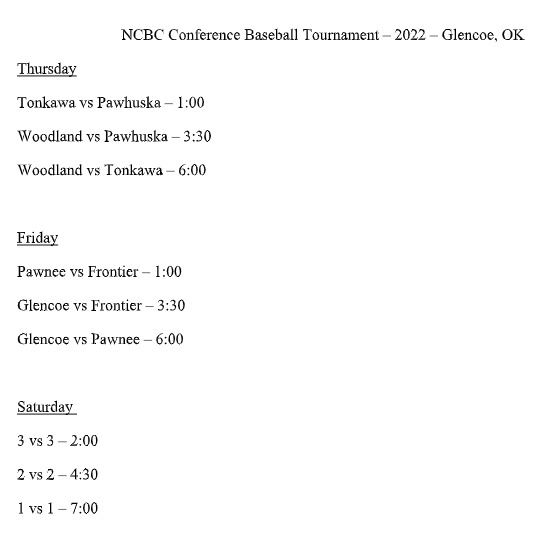 An ambulance was called to the school for a student today. The parents of the student have been notified. Everyone is safe. #BetterTogether

STATE TEST TAKING TIP OF THE DAY 5. Support healthy habits Sleep and nutrition can have a huge impact on your child's ability to focus and retain information. One of the most helpful things that you can do as a parent is focus on supporting these basic needs. Well-rounded meals and a regular sleep schedule will help your child succeed in the classroom on a day-to-day basis. On testing days, it's especially important to make sure that your child gets a good night's sleep, starts the day with a filling breakfast, and goes to school with a water bottle to help stay hydrated.

STATE TESTING TIP OF THE DAY 4. Offer positive reinforcement A little encouragement can go a long way in helping students walk into testing days feeling confident—which, in turn, can have a huge effect on their performance. Praise your child for the work that he or she does to prepare for testing, and share in his or her excitement when he or she has success with a new concept or skill. Similarly, when he or she is struggling with a topic, point out the progress that he or she has made and encourage him or her to continue working. Having already experienced success with the material that he or she will be tested on will help your child avoid test anxiety and perform to the best of his or her ability on testing day. #BETTERTOGETHER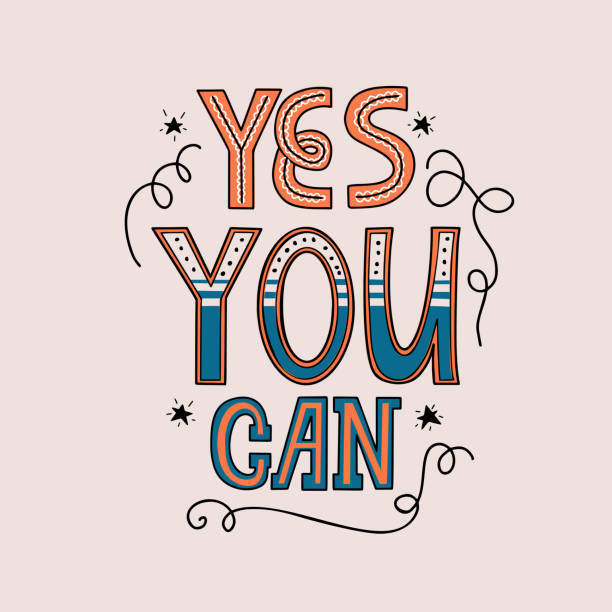 Join Us For The Jana Potter Memorial Easter Egg Hunt April 16, 2022 @ 10:30A.M. at Frontier Public School Over 500 eggs in each age group and tons of prizes! Age Groups: 0-2, 3-4, 5-6, 7-8, 9-10

On Saturday, our 6th-8th track team competed at Piedmont. Congratulations to our dedicated competitors! #FrontierPride #BetterTogether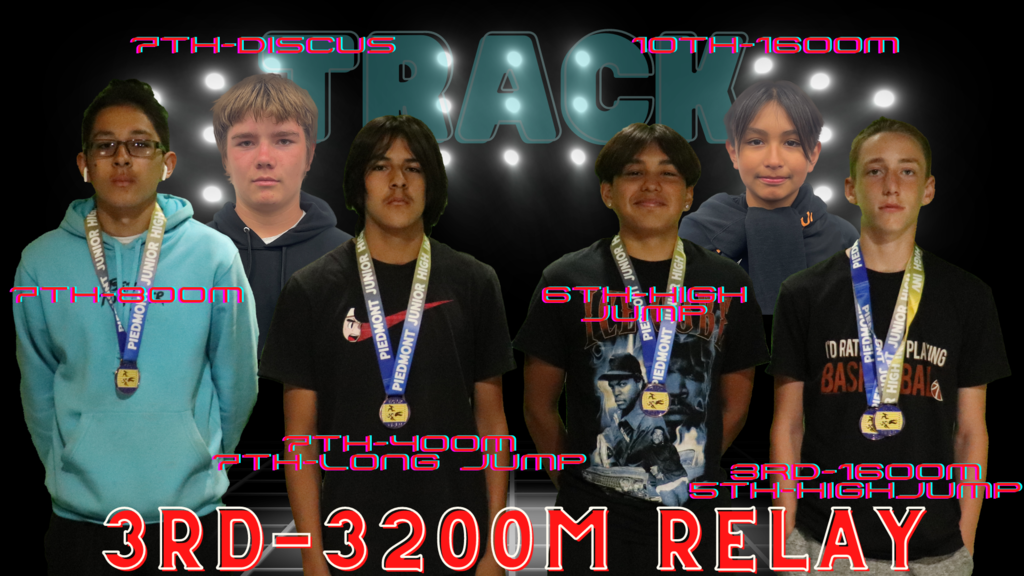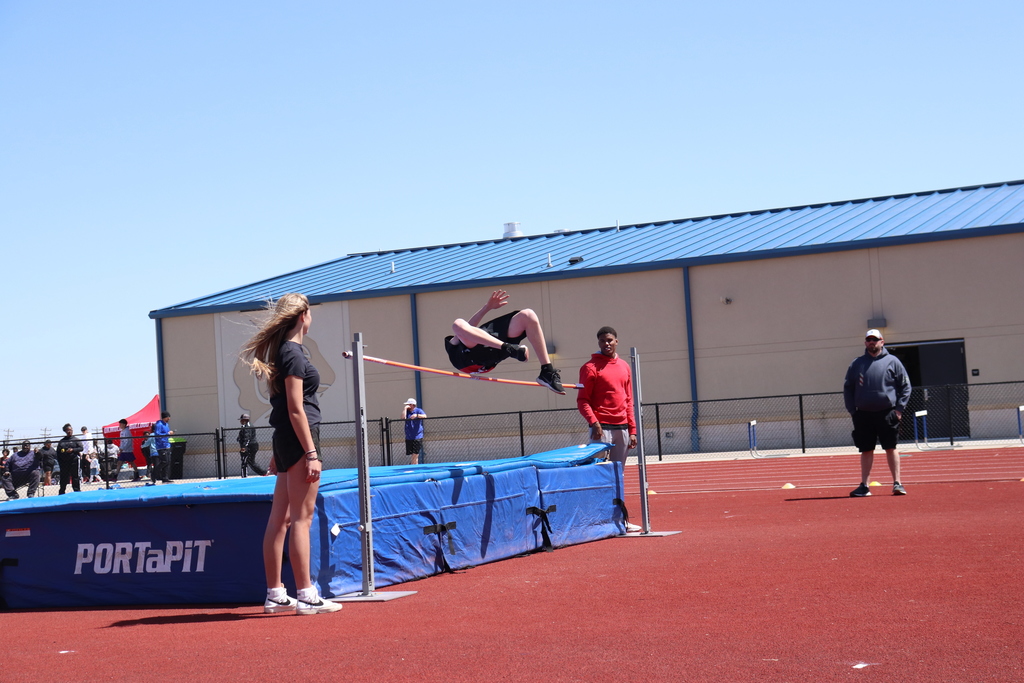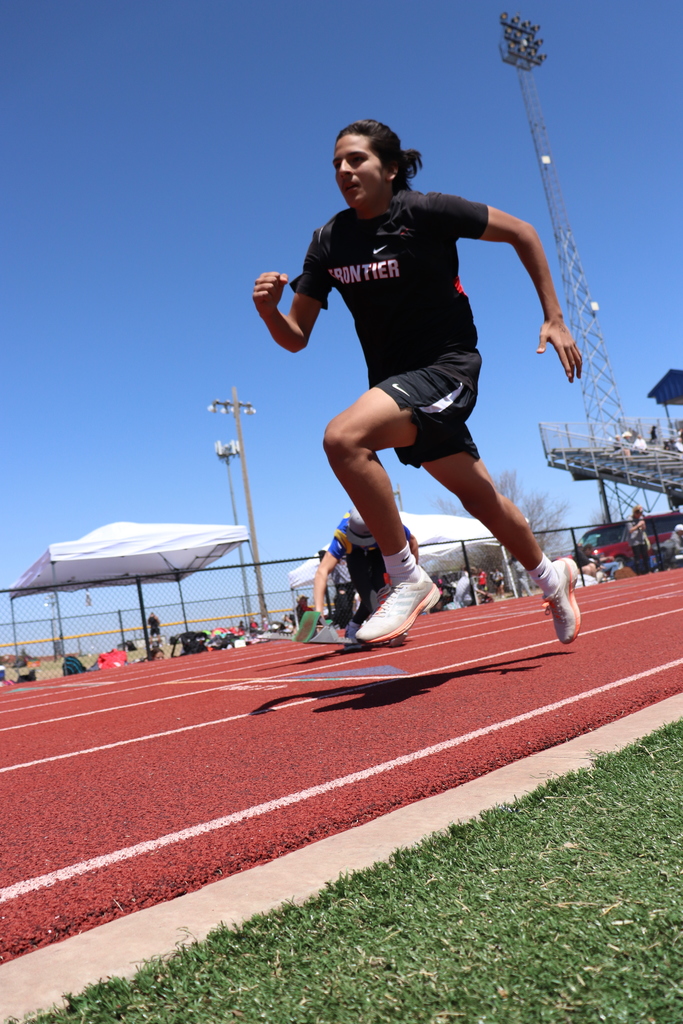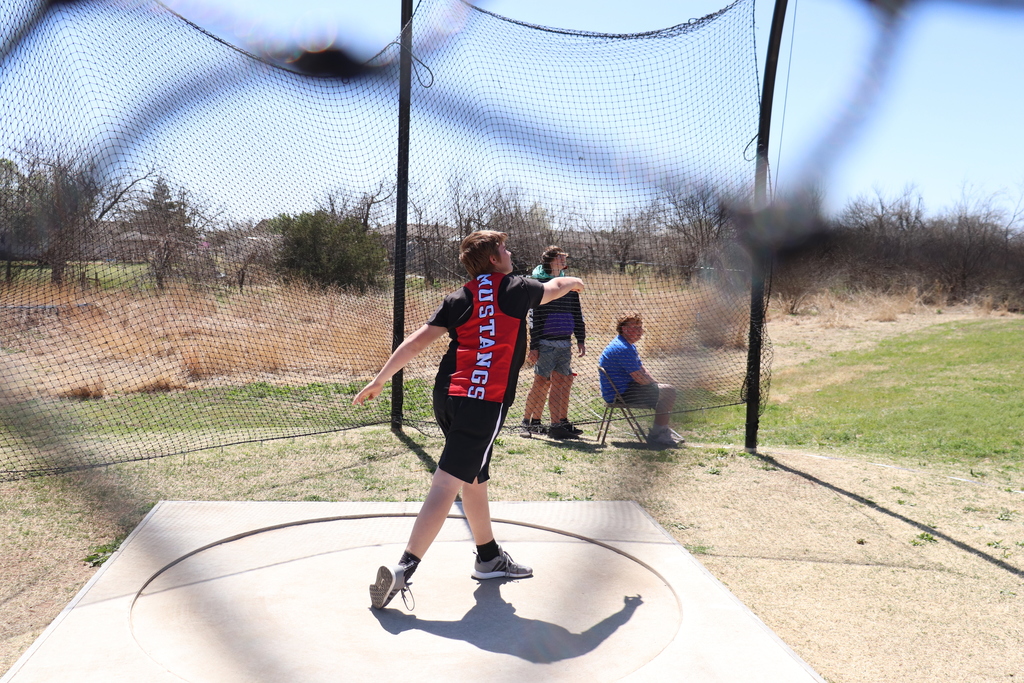 Congratulations to our students of the month! HS - Emilio DeLodge, MS- Arleigh Hudson, Elem. - Xavier Harjo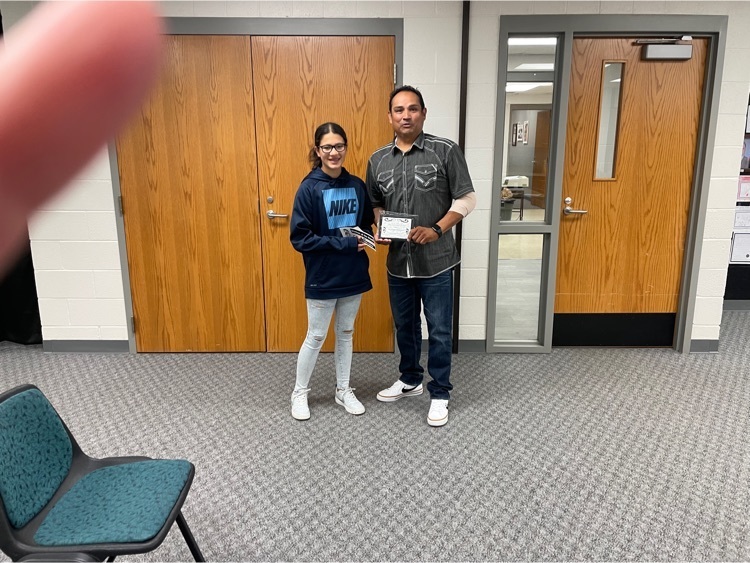 Congratulations to Mrs. Deken, 3rd grade teacher, for being a finalist at the Professional Educators of Oklahoma Foundation Awards Banquet! You are amazing!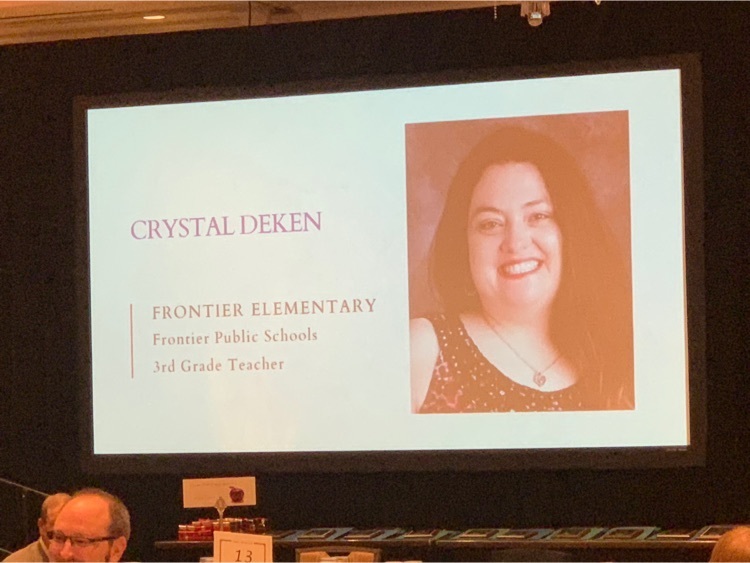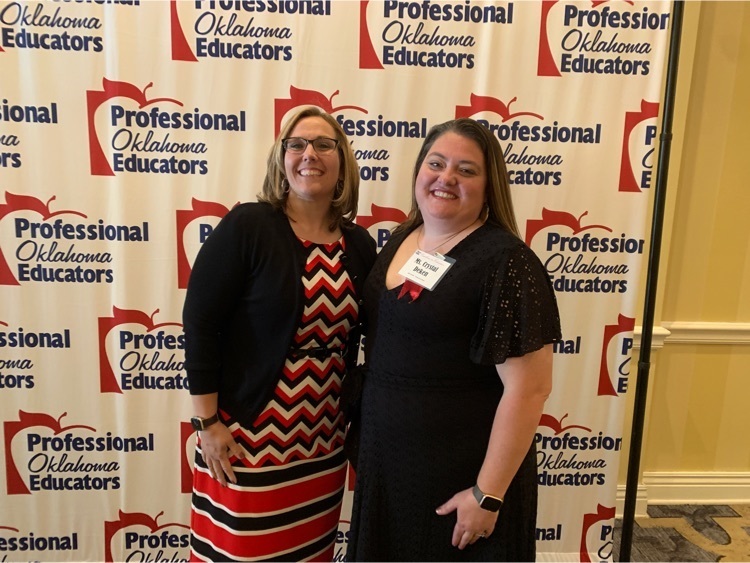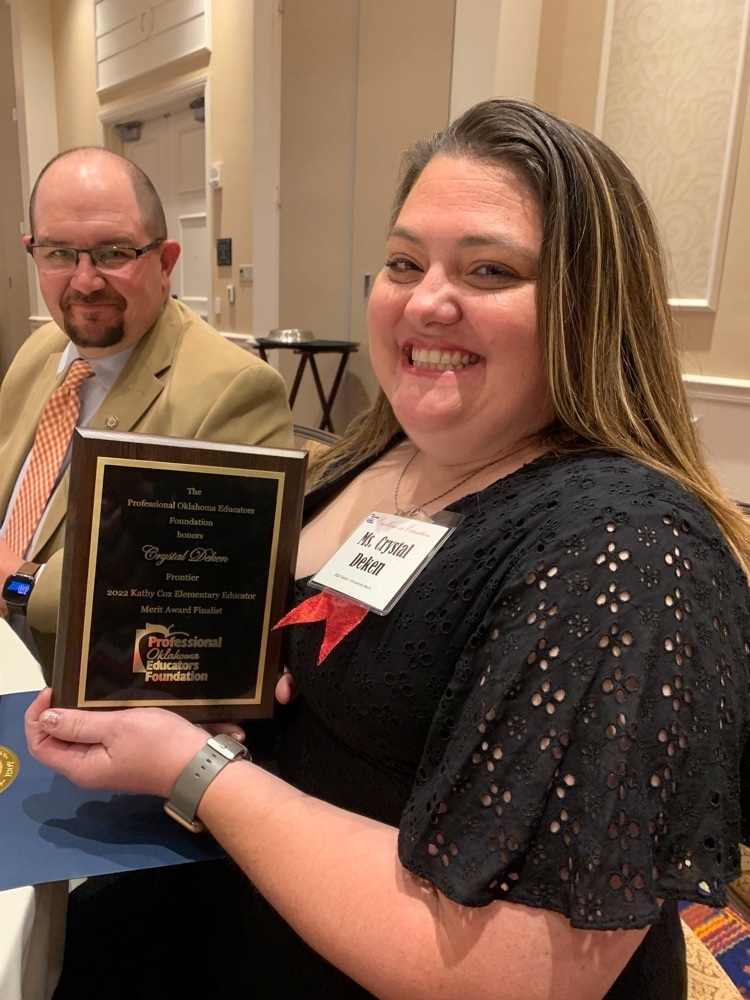 All events with times can be found on our school app and our school website
www.frontierok.com
. Please use those for the most current information as events are subject to change based on weather or other unforeseen issues. Please contact the sponsors /coaches/teachers of any activities you may have questions about. MONDAY, April 11, 2022 -11th Gr. State Testing -Girls Golf @ Cleveland -JH/Var. BB w/Pawnee/Ripley -JH SB @ Coyle TUESDAY, April 12, 2022 -11th Gr. State Testing: US History Section 1 -Boys Golf @ Cleveland -FFA Interscholastic Meet @ El Reno -JH SB w/Morrison WEDNESDAY, April 13, 2022 -11th Gr. State Testing: US History Section 2 -Girls Golf @ Perry -FFA Regional Speech Contest @ Chisholm -State TSA -Title VI Parent Committee Meeting THURSDAY, April 14, 2022 -11th Gr. State Testing -State TSA -MS Tournament @ Crescent -Varsity BB North County Tournament -FFA Interscholastic Meet @ Seminole -MS SB at OBA -Senior Recital FRIDAY, April 15, 2022 -NO SCHOOL -HS Track @ Chisholm (HS only) -MS Tournament @ Crescent -Varsity BB North County Tournament SATURDAY, April 9, 2022 -Varsity BB North County Tournament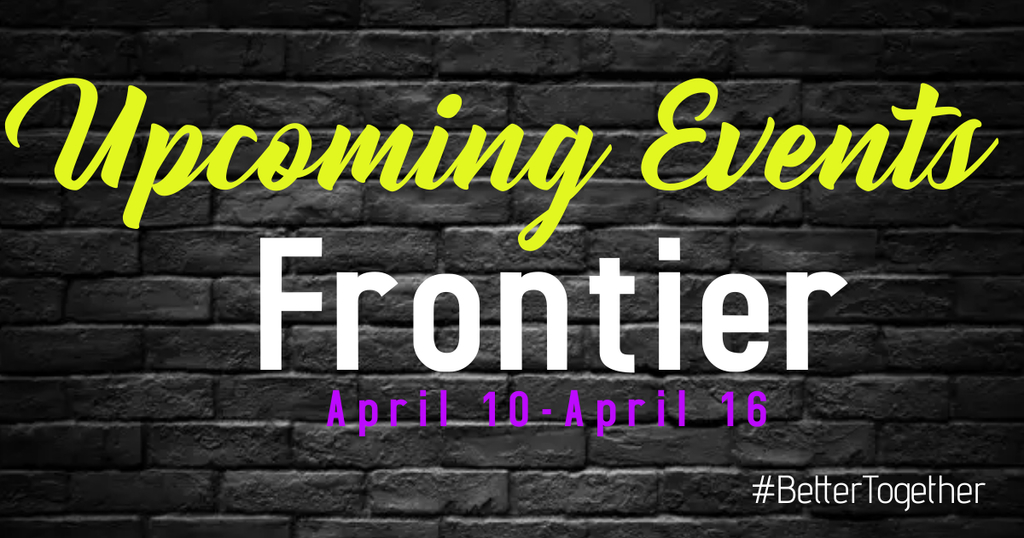 STATE TESTING TIP OF THE DAY 3. Talk to your child about test taking The purpose and goals of testing are not always obvious, even to the students who take them. Especially with new test-takers, it's easy to be intimidated by testing or simply not feel motivated to put forth a lot of effort. Have open, ongoing conversations with your child to explain the benefits of testing, focusing on how it helps them, their teacher, their school, and other educators understand their strengths and weaknesses and figure out the most effective ways to teach. You can also use this opportunity to ask your students how they feel about testing, and offer reassurance or perspective if they have any anxiety around exams.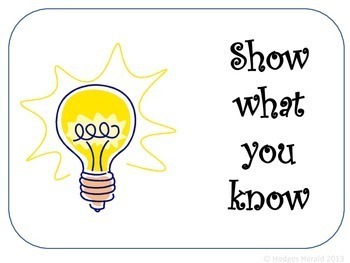 What time is the game? Where are the FFA students going this week? What's for breakfast today? If find yourself wondering these questions and more, then you need the Frontier School App. On our free app you can check the weekly menus, find times and locations of events, and see posts and pictures about student activities. The app is available for on both Google Play Store and the Apple App Store. #BetterTogether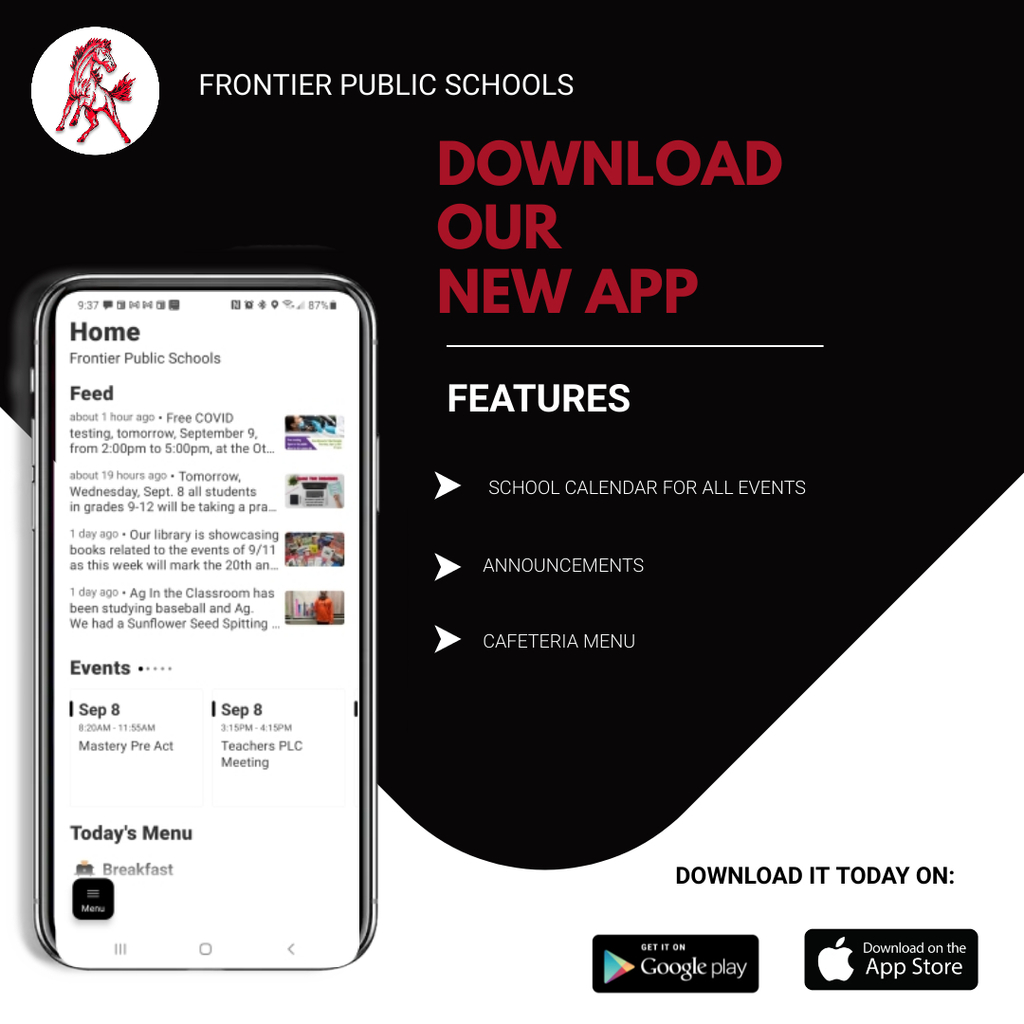 The UCO College of Fine Arts and Design (CFAD) is pleased to announce our summer camp schedule which includes: THE Music Camp @ UCO Summer Drama Workshop ACM@UCO Rock Camp UCO Jazz Camp ACM@UCO Recording Workshop Summer Dance Workshop For a full list of all camps/workshops and registration details, visit us at
https://bit.ly/CFAD_Summer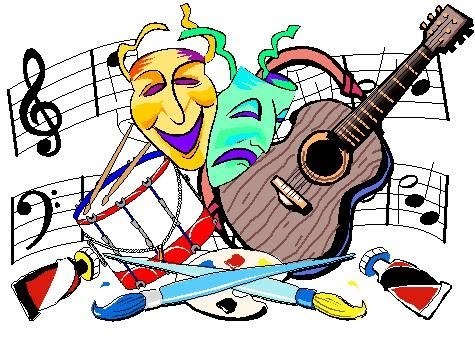 STATE TESTING TIP OF THE DAY 2. Communicate with teachers Regular communication with your child's instructor can help you gain insight into his or her progress. Make a point of meeting or talking with your child's teacher on an ongoing basis to understand what your child is working on, what he or she will be tested on, and the areas that he or she is excelling and struggling in. Your child's teacher is also a great resource for test-preparation practice or strategies you can use with your child at home. Plus, they can keep you up to date on group study sessions or other opportunities for additional review that your child may benefit from.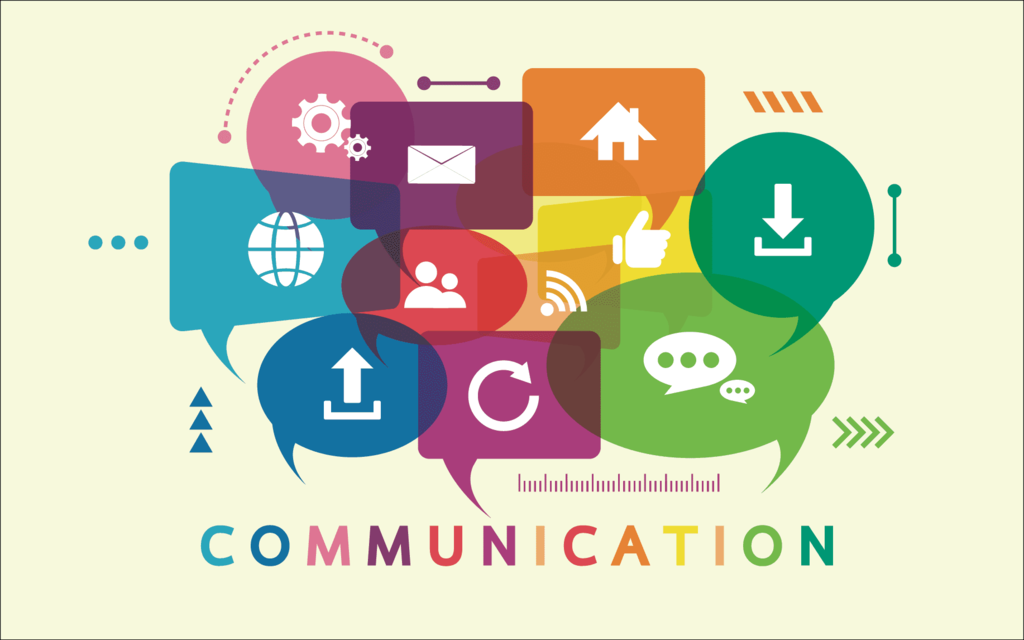 Yearbook order forms are due on April 12th!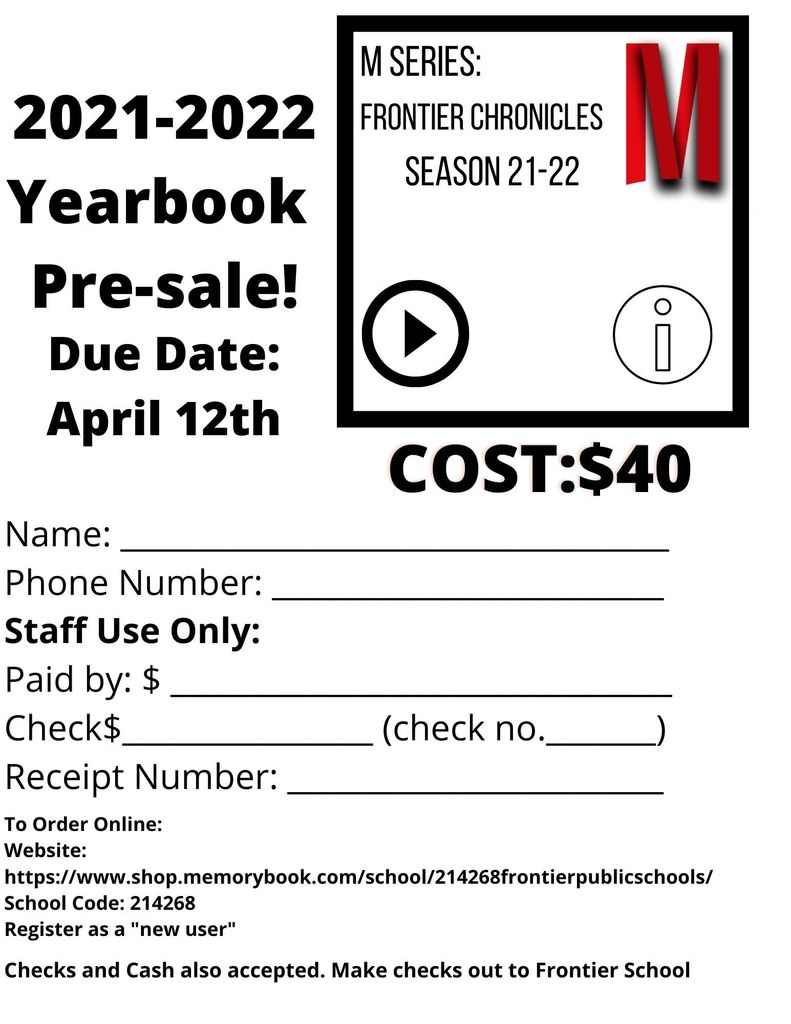 Frontier 5th graders practiced their math skills for mean, median, mode and graphing while also enjoying some beautiful spring weather. Students took turns jumping, measuring, recording, and graphing the jumps. What a fun way to learn! #BetterTogether